Is Hosting a Porn Website Legal in India?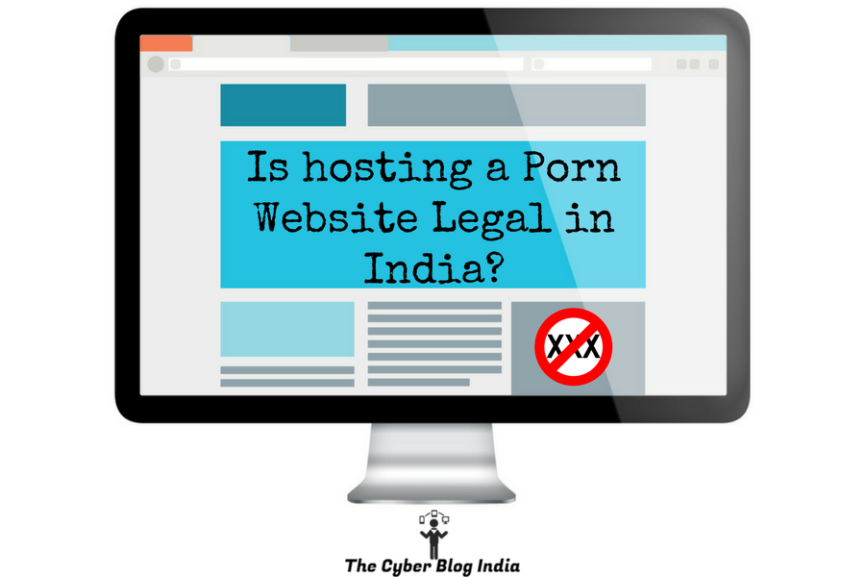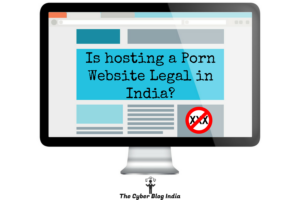 Out of hundreds of questions that are asked to us via our Facebook Page, E-Mails, Helpline and Website on a daily basis, the question whether hosting a porn website is legal in India has been one of the most asked questions lately. While some questions sway towards offering services to pornographic websites and uploading content, the law certainly stays the same. We have extensively discussed the subject of pornography and related issues in the following posts –
Relevant Legal Provisions
For the purpose of this question, Section 67, 67A, and 67B of the Information Act, 2000 (herein referred as the IT Act) along with Section 292 of the Indian Penal Code, 1860 (herein referred as IPC) are relevant. Section 67, 67A, and 67B prohibit publication and transmission of obscene content, sexually explicit content, and child pornography respectively.
Section
Type of Content Covered
Imprisonment Up to (in years)
Fine Up to (in ₹)
First Conviction
Subsequent Conviction
First Conviction
Subsequent Conviction
67
Obscene Content
3
5
5,00,000
10,00,000
67A
Sexually Explicit Content
5
7
10,00,000
10,00,000
67B
Child Pornography
5
7
10,00,000
10,00,000
Section 292 talks about a representation, a figure, or any other object which can be deemed to be obscene. It states that participating in selling, publication, public exhibition, advertisement, or any such activity related to obscene content is an offence. It prescribes an imprisonment up to two years or fine up to ₹4000 or both on the first conviction while up to 5 years and ₹5000 on the second conviction.
So, is hosting a porn website legal in India?
The judgement of Supreme Court in Aveek Sarkar & Anr vs State of West Bengal & Anr (2014) changed how the Indian legal system will deal with questions related to obscenity. The law views these matters aligned with the way they are obscene. Now, over the years there were different legal tests as to whether something is obscene or not but this case has brought about a pleasant change to protect non-offenders in situations where they are wrongly held. The bench of Justice KS Radhakrishnan and Justice AK Sikri struck down the age-old Hicklin test (Given by the Queen's Bench in Regina vs Hicklin (1868)) and adopted what they called as Community Standards Test. According to this, obscenity will be measured on the current community standards in the society and the judicial system has been vested with the interpretation.
If the above-mentioned legal provisions are to be interpreted cohesively on the lines of Aveek Sarkar case, hosting a website displaying pornographic content would definitely invite the applicability of Section 292 of IPC. Moreover, Section 67, 67A, and 67B will be applicable as per the type of content involved as the IT Act is a law specialis i.e. law governing a specific subject matter. The doctrine of lex specialis derogat legi generali (A special law prevails over general and prior laws) has been upheld by the Supreme Court in the case of Anvar vs Basheer (2014) and same has been stated by the apex court in Sharat Babu Digumarti vs Government of NCT of Delhi (2016). Hence, hosting a porn website is not legal in India.
On the similar lines, hosting a website containing sex stories or cartoons depicting sexually explicit content will be considered as an offence under the Indian law as well.