Your Google Search History !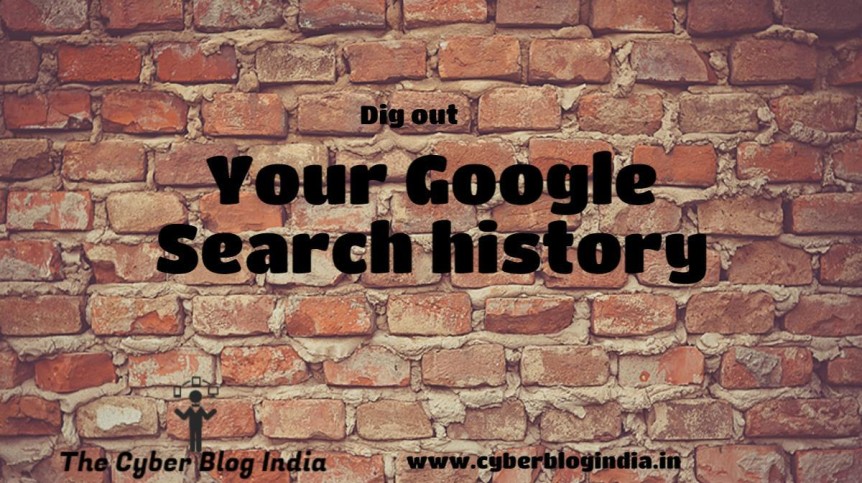 Does deleting your browser history give you a sigh of relief? Think again. Google maintains track of all your history since your first search.  This does make almost everybody think twice because, at some point or the other, we all have searched about stuff we don't want anybody to know. With these few steps, you can clear all your browsing history from Google's memory.
Ensure you are logged in to your Google account.
Go to google.com/history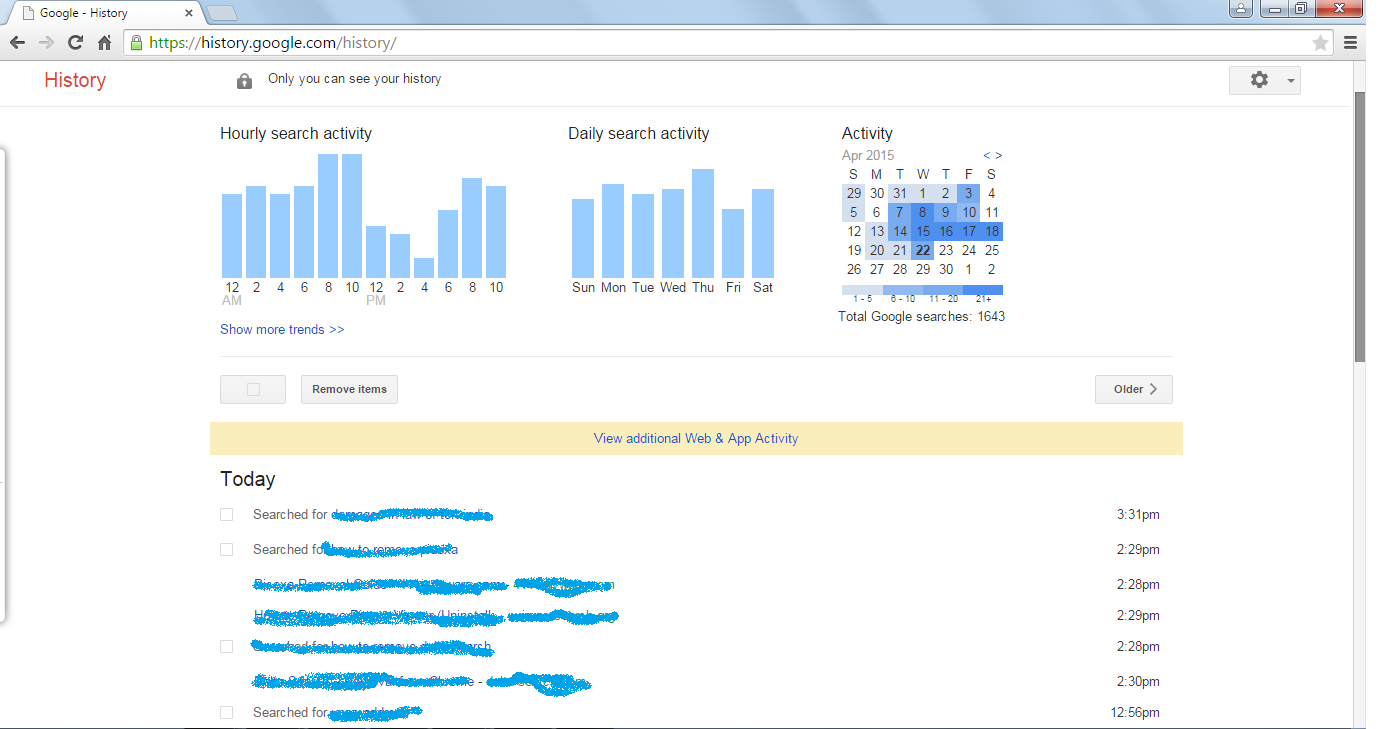 Click on the gear button at the top right-hand side. When you click on the download button.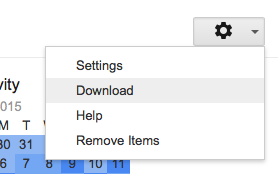 The following dialogue box will appear: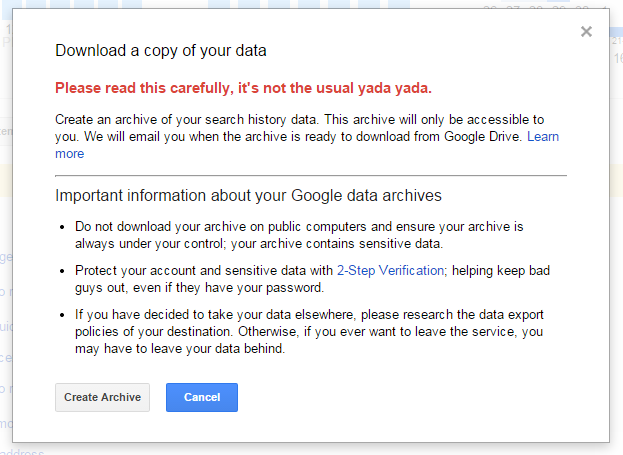 Click on "Create an archive", and it will send the file to your email.
Open your Gmail. You would have received a mail to download the archive of your history or view the archive in the drive.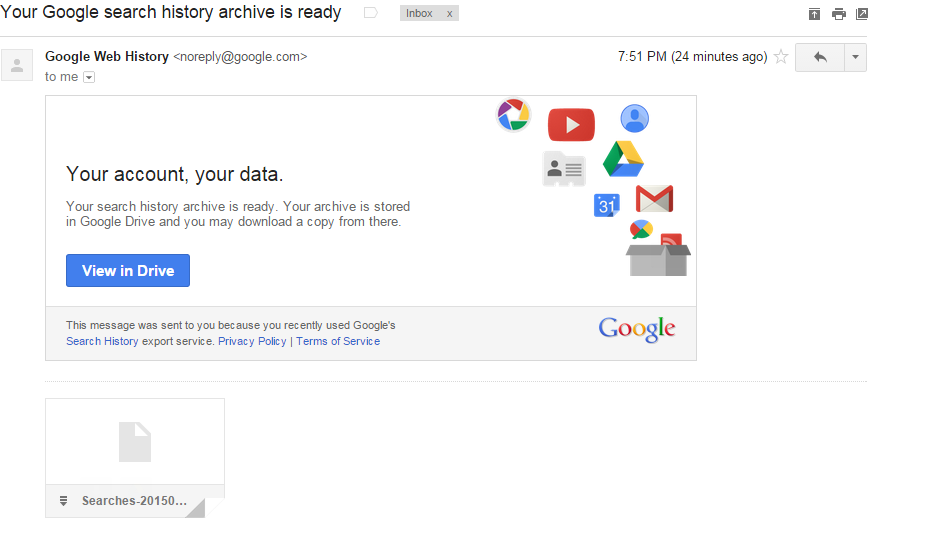 Download the zip file or view it in your browser. The file contains details of all that you have surfed since day 1 of your account on Google.
Got jitterbugs, eh?
Don't worry; you can delete them by clicking on the gear button and selecting "Remove Items" present right below Downloads. Select the time from when you wish to delete the data, and now put that worn-down smile back on.
---
You can read more on this from our friends at Cyber Cops here: How to See and Delete Entire Google Search History in 2 Steps