Is it illegal to watch porn on Telegram?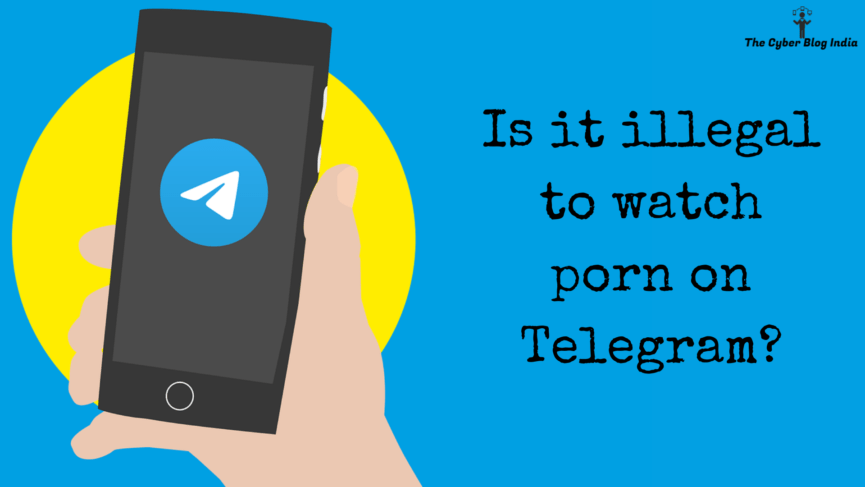 When an individual moves from physical space to cyber space, there comes a behavioural change in the person. Individuals often find cyber space more liberating and less judgemental towards their actions. This shift in behaviour is called the space transition theory. An India Today report found a 95% spike in internet traffic to pornographic sites within the first three weeks of the first lockdown. When it comes to watching pornographic content, there are so many myths and misunderstandings in India. This article seeks to answer one of the most asked questions on our WhatsApp Helpline and email.
Is watching pornography illegal in India?
First things first, let's talk about pornography laws in general. Our article on Pornography Rules in India and its Hindi version are the two most-read articles on our blog. Time and again, we have answered whether watching pornography is legal in India. For one more time, it is legal if you watch in your personal space. The police shall not arrest you unless you are doing it in a public place. However, sharing pornographic content over the internet is a criminal offence, including social media platforms, WhatsApp, Telegram, etc. If you share pornographic content with others, you may go to jail for up to five years or be fined up to ₹10 lakhs.
Also, make sure that the content you are watching is neither child pornography nor rape/gang rape. Section 67B of the Information Technology Act, 2000 states that even seeking, searching, or collecting child pornography is a criminal offence.
What about watching pornography on Telegram?
Coming across pornographic content on WhatsApp and Telegram is not a rare case. In some groups and channels, you will come across users who ask users for a certain fee for accessing their content. You will also see channels offering premium content at a substantially lesser price. These individuals accept payments through platforms like PayPal and various cryptocurrencies.
What do the Terms & Conditions of Telegram say?
According to Telegram's Terms of Service, a user impliedly agrees not to post pornographic content on publicly viewable Telegram channels. Nevertheless, Telegram is just a curtain for several unlawful activities due to:
End-to-end encryption: While end-to-end encryption is good for user privacy, it also provides a platform for illegal activities to happen behind the shield of encryption.
Anonymity: Users on Telegram have an option to join a Telegram channel without revealing their mobile number. A user can join as many channels as they want without sharing their number or any other personal information.
Secret chats: With the help of this feature, messages in a Telegram conversation disappear automatically within a short period. Tracking down messages sent in secret chats is almost impossible.
While Telegram does not allow a user to report another user, you can certainly report Telegram channels. The platform asks you to choose one of the following reasons for reporting a channel: spam, fake account, violence, child abuse, pornography, and others. For reporting a channel, tap on the three dots in the top-right corner and select the Report option. You should see the following options.
What does the law say?
The legal position remains the same, irrespective of the platform. If you watch pornographic content in your personal space on Telegram, it should not be a problem. However, sharing with other users in one-to-one conversations or channels takes you into the illegal side of things.
Endnotes
You will often see messaging apps claiming to be the safest ones in the market. People often hide in the guise of end-to-end encryption and anonymity for distributing pornographic content on these apps. While watching pornography in your personal space is okay, we must not avoid reporting the incidents of child pornography and rape/gang rape videos. You can go to the National Cyber Crime Reporting Portal and file an anonymous complaint.
---
Featured Image Credits: Image by Ümit Solmaz from Pixabay