Everyday Mistakes We Make Online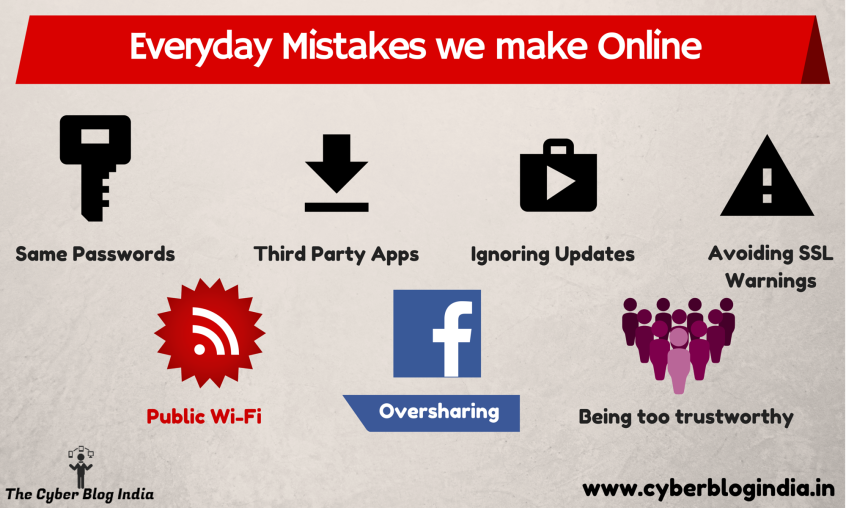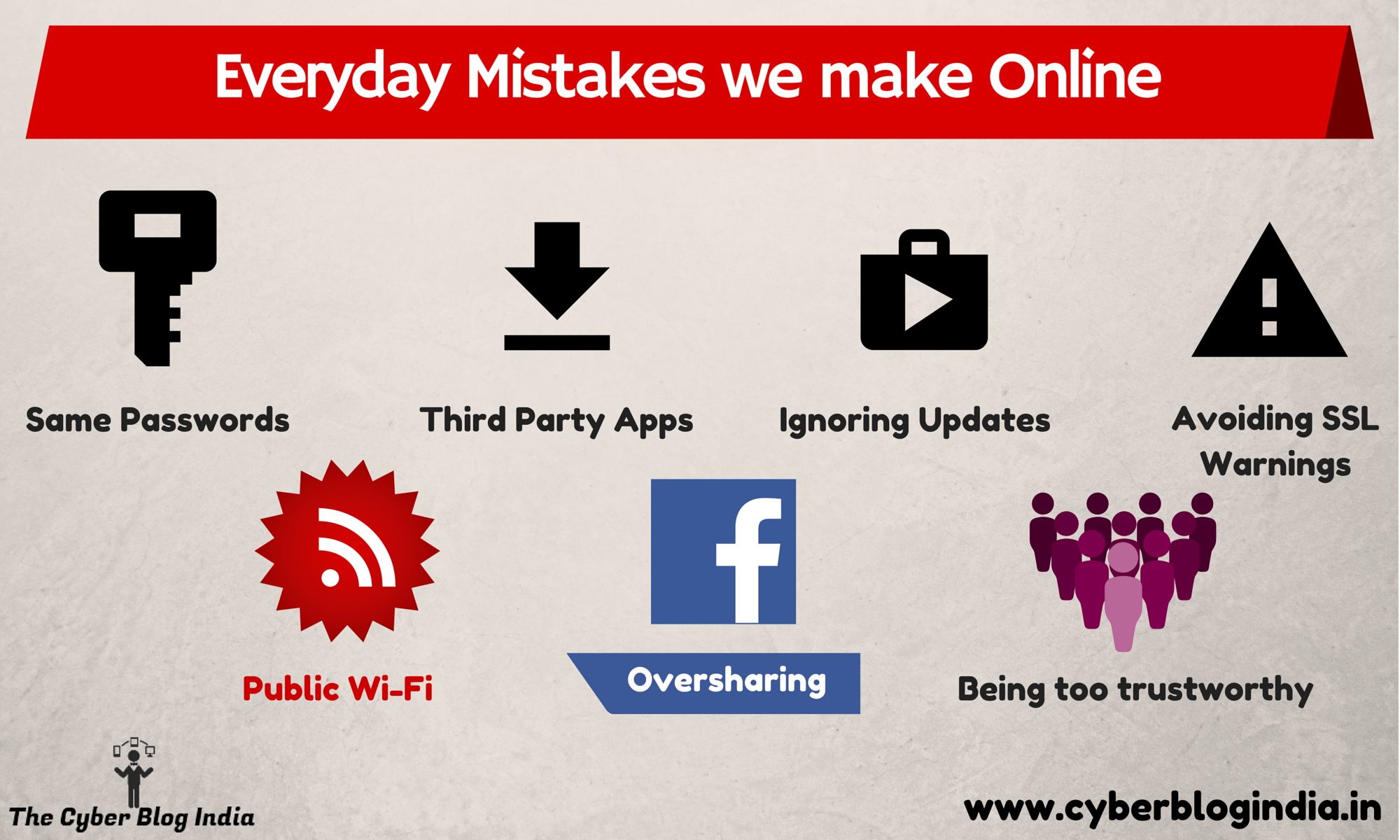 When it comes to cyber security, attackers exploit the vulnerable areas of a target. The Cyber Blog India short-listed some mistakes we make on a daily basis.
Downloading third-party apps:  Several people download paid apps from third-party app stores and websites. This habit poses a great risk to their privacy. Moreover, there is a possibility that the app is repackaged with malicious code and made available to download for free to lure users.
Browsing on Public Wi-Fi or insecure connections: We all love free Wifi but do we understand the security risks? The answer is No, we don't. In short, using public Wi-Fi potentially allows an attacker to steal important data like online banking passwords etc. Make sure that your connection is secure before dealing with sensitive information online.
Oversharing on Social Media: Today's generation is keen on sharing details of almost every hour of their lives online across different social media platforms. There is a possibility that this information might be used for social engineering by a hacker or criminal in future to target the victim on an online as well as offline platform.
Using the Same Password for All Accounts: One of the biggest mistakes you make to your online presence is securing your social media, banking, email or any other form of account using the same password. In such situations, you compromise the security of multiple accounts together.
Ignoring updates: The scope of cybercrime is not only about phishing pages or sharing personal pictures. You can be a victim of cybercrime even when you have not updated your applications to the latest version. If you forget to update your apps regularly, turn on the auto-update feature in your app store.
Trusting someone too much: Sharing passwords with your best friend seems right? Well, if it's a yes, then think again. Relationships are never constant. A person who is not your best friend, due to whatever circumstances, might misuse their access to your account.
To read this article in Hindi, click here. इस आर्टिकल को हिंदी में पढ़ने के लिए यहाँ क्लिक करें।