Digital India Myths: Facebook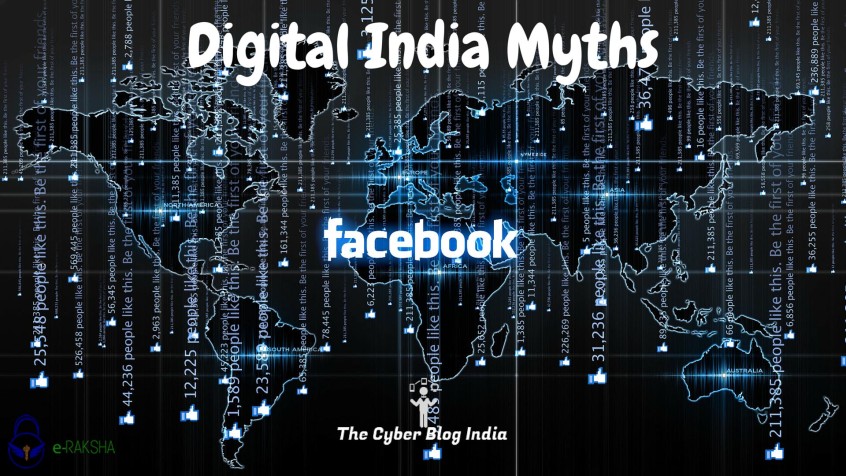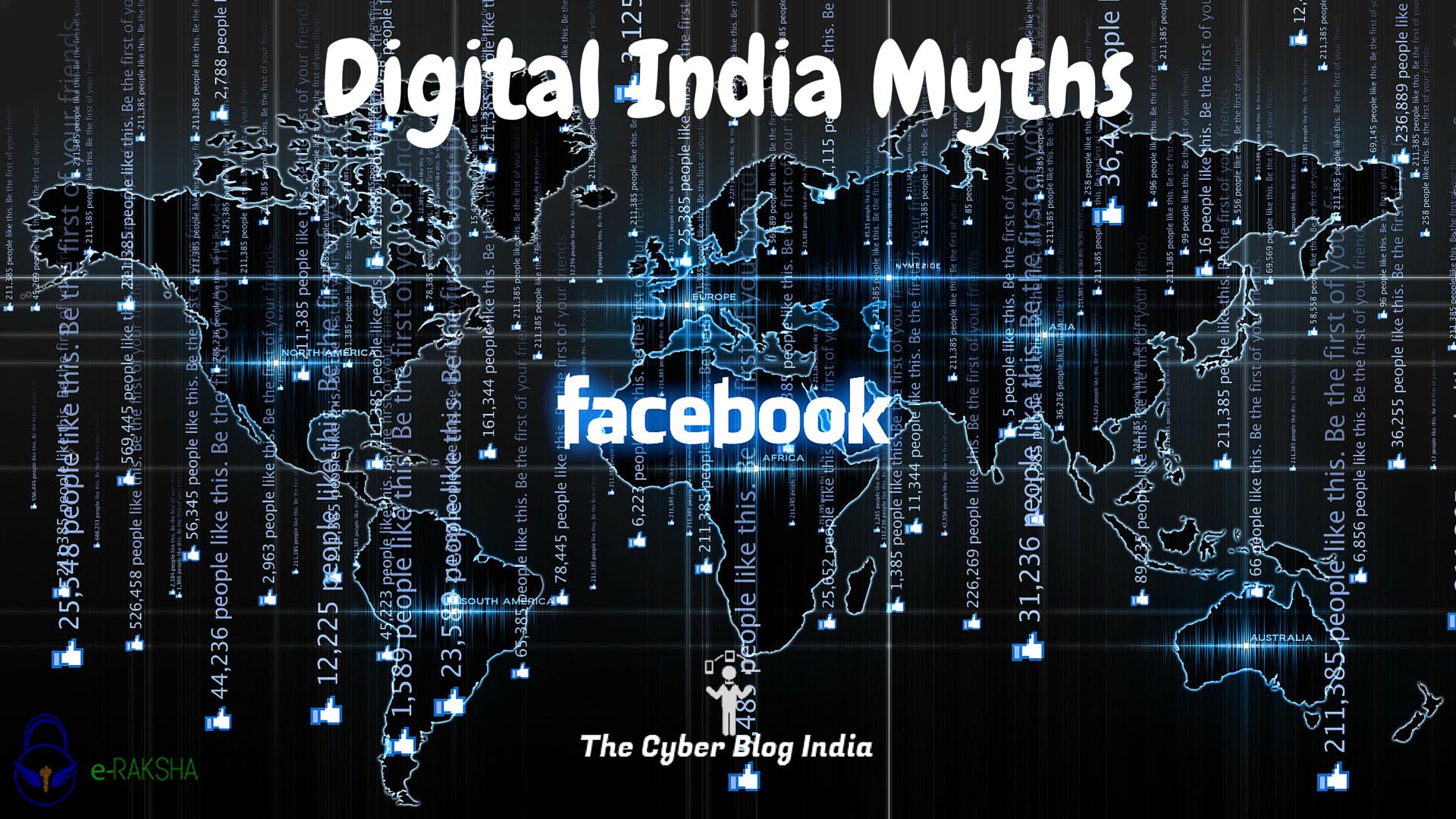 This post is third in the series about the myths that people in India have about Computers, Mobiles, Internet and the Cyber Space.
With over 120 million users on Facebook, India is surely one of the largest user base for various social media platforms. The number of Facebook users in India have doubled in just 3 years. With such mass adoption there are certainly a lot of myths revolving around Facebook. Following are the most common myths:
I have set my privacy to "Friends." I'm safe now.
This is the most common misconception Indians have about Facebook. Although protecting personal information from unknown people is of critical importance, but there are various cases in which victim's friends were the real culprit. It's good that you have set your privacy as "Friends", but you still need to take care of everything you share on social media. Moreover, you can set-up two factor authentication for your accounts to prevent unauthorised access.


Facebook is only for Younger Generation.
Even though people aged between 15-35 are major social media users but Facebook is well set to feature both younger generation and older generation. In recent times there has been a trend of post-40 entering various social platforms of the virtual world. The trouble arises because this generation is often not aware of the most basic security settings and is too fascinated which ends up in becoming a deadly combo.
People can tell when you have looked at their Facebook profiles.
This is nothing more than just a rumor. Facebook has clarified in help section that it doesn't let people track who views their profile. Even third party apps can not provide such functionality. Facebook even encourages users to report such misleading apps.
All news on Facebook or other social media is true and I can believe it.
Social media is a perfect platform for spreading false news. Always confirm the news from alternate sources like TV, newspapers etc. There have been a lot of instances where there were posts like some celebrity has died, but in the end it was just a rumour being spread through social media. Liking or sharing false news can also land you into serious trouble.
My personal information is sold to criminals.
Every social media platform has its own set of privacy settings and so has Facebook. Everytime we sign up for a new social media platform, most of us don't even see what exactly privacy settings are. For example, multiple check-ins with privacy mode set to public on Instagram or say Facebook is surely giving an insight to criminal about your current location.

We can do anything by creating a fake ID and we won't get caught.
This should not come as a surprise but every time you log in, your IP Address details, session time etc. are recorded by Facebook and other platforms. In cases like online defamation, a notice is served under Section 91 of CrPC and the concerned platform has to reply with all the details they have about the asked account.
Whatever is in virtual world, exists in reality.
Did you accept that friend request just because the person was looking hot in profile picture?
Not every person we meet online is a real person. Cyber space has pros as well as cons. You want to connect to people on social media, connect to the ones you already know. Sometimes the so-called friendship in virtual world becomes so horrible that it leads to harassment, blackmailing, financial demands etc. from his/her "virtual" friend. (Read more about fake accounts on Legal Implications of Fake Profiles and How to spot one?).
Social Media Platforms like Facebook, Twitter, LinkedIn etc. have become an integral part of our lives. As I said, cyber space has pros as well as cons. And there exists a very thin line between staying secure and becoming vulnerable. It is upto us how we maintain our digital footprints and online presence.
Read our previous posts in the Digital India Myths series on Virus & Identity Theft here and here.