The Cyber Forensics Guide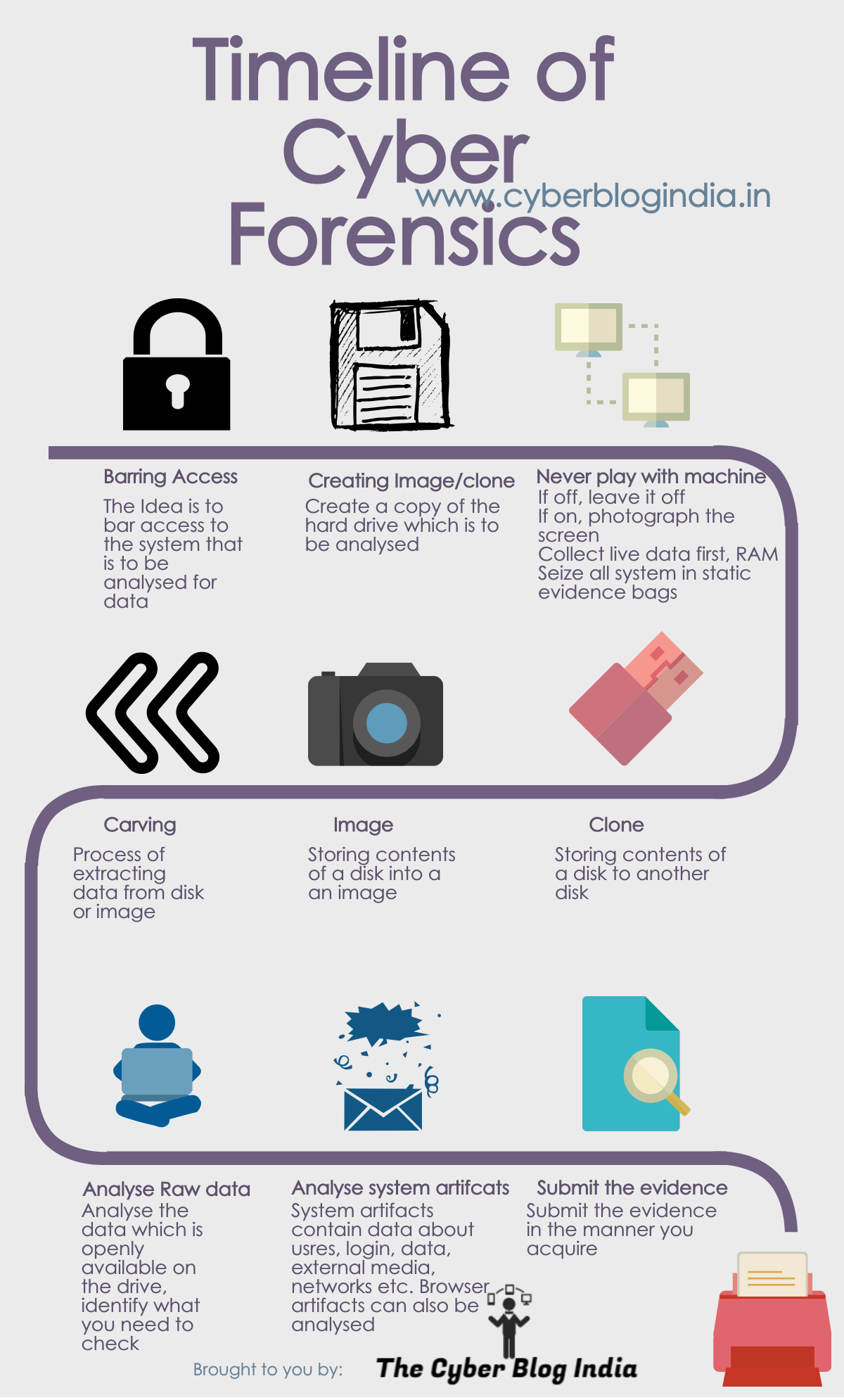 The Cyber Forensics Guide
Cyber Forensics, also known as Computer Forensics, is a subject which requires some explanation and introspection.  To explain, it involves bringing out data as proof for a crime (involving electronic devices) with set investigation procedure and presenting technical evidence in a court of law. It involves multiple techniques, including analysis and data recovery, to uncover material facts for evidence.
However, understanding its technical and legal spectrum is tough to master.  To begin with, an interested reader must be ready to test their analytic bandwidth. In order to do so, one must master reading and understanding binary digits i.e. the bits, 0's and 1's  and Boolean Operators, Logic. Having discussed that, it is not a child's play to carry on the process of forensics. To understand, one may correlate it with programming- there is a way to do something, without disclosing your code or using the standard formats. You will achieve the goal, but will your goal be acceptable? It is therefore safe to say that half knowledge or misinformation can damage the process of understanding and carrying out computer forensics.
For aspiring professionals, the most important thing to enter the field of cyber forensics is comprehending the sciences of evidence retention and acquisition. In order to simplify, the timeline below gives a brief idea about how one should proceed. For understanding the legal perspective and law on digital evidence in India, see here. To learn about artifacts and how to extract data and analyse it, see here. 
This brief guide has been compiled in order to provide clarity regarding the intricacies, legal and technical positions regarding cyber forensics and digital evidence.