How does identity theft affect your employment?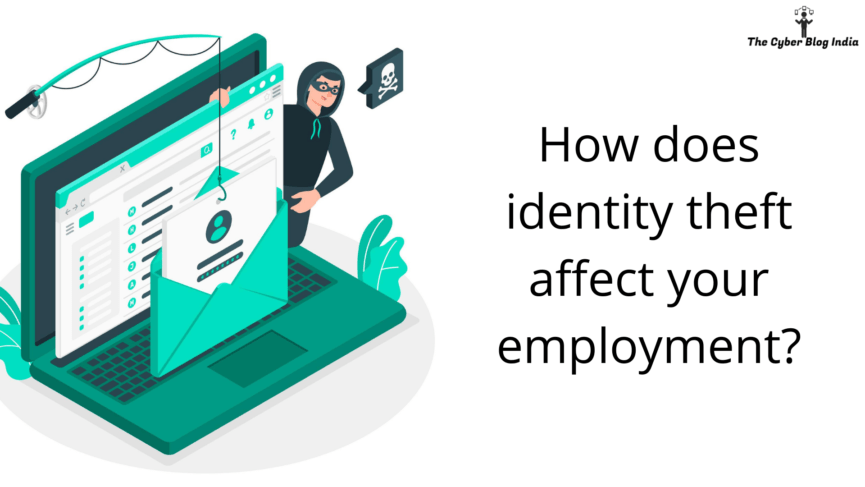 Identity theft has become common among us and is on the rise. Identity theft occurs when an individual steals your personal information for getting benefits such as insurance and employment in your name. Hackers deceitfully access information to steal the individual's identity and sell the details for money, use it to secure jobs, loans, and even commit serious crimes. Section 66C in the Information Technology Act, 2000 defines identity theft as fraudulently or dishonestly using unique identification features such as electronic signature and password. Forbes recently termed identity theft as the scourge of the age. A victim of identity theft may face financial and economic losses, but the feeling of invasion and violation worries them the most. Such a feeling lasts longer than any other losses incurred.
Impact of Identity Theft
Identity theft can negatively affect a person's credibility. Incidents of identity theft can have lasting effects, such as impacting your job opportunities. A CNBC study found 14% of identity theft victims faced problems applying for jobs. 8.5% of them said that it cost them a job opportunity. The victim was a debt collector and private investigator in a case study covered here. She was a victim of identity theft 15 years ago. She initially thought that her prospective employers, i.e. banks, would be understanding. However, as it turned out, it was not the case. She found out that banks first checked her credit score and hired another candidate.
1. Credit Reports
Many employers indeed check the credit reports to see if their candidates have a clean slate and stable financial condition. Employers can check credit scores for existing employees as well. Suppose a perpetrator steals your personal information to get a credit card issued in your name. They do not pay the bills on time, which affects your credit score. With a poor credit score, employers may hesitate in offering you a job.
2. Background Check
Identity theft involves the misuse of your personal information. It may not necessarily involve a credit card always. A perpetrator can create fake profiles in your name on professional platforms. They may get involved in activities that you normally do not do. If you do not get a chance to explain to your prospective employer that it was a fake account, it can hamper your chances of getting the job. These days, checking an applicant's online presence is integral to background checks and due diligence exercises.
The impact of identity theft is not limited to individuals. Identity theft, at times, can impact your company as well. For example, in State by Cyber Crime Police v. Abubakar Siddique, the management trainee of a bank broke up his engagement with a girl. The girl was an employee of the same bank. She created fake email accounts and used the bank's systems to send emails to foreign clients. As a result, their employer ended up losing most of these clients.
Are there any remedies under Indian law?
In the Indian Penal Code, 1860, no specific provision deals with identity theft. However, Sections 463, 464, 467, 469, and 474 have a broader ambit to accommodate identity theft cases. Sections 419 and 420 considers identity theft as cheating as it is cheating by personation. While reporting an incident of identity theft, Sections 66C and 66D of the Information Technology Act, 2000 are worth looking at. I have discussed Section 66C at the beginning of this article. It provides for up to three years of imprisonment and a fine of up to ₹1 lakh. Section 66D prescribes punishment for cheating by personation using a computer resource or communication device. The jail term and fine for Section 66D are the same as Section 66C.
Endnotes
Incidents of identity theft can undoubtedly impact an individual mentally, socially, and financially. The Fair Credit Billing Act protects identity theft victims through zero-liability policies in the US. You can work with the concerned agencies and banks to remove the fraudulent transactions from your credit card reports. However, in India, the process is not very straightforward due to the absence of any regulatory initiative on this issue. You may raise a chargeback claim with your credit card issuer. However, this procedure is time-intensive and, most likely, not instantaneous. Your credit card issuer can take a few months to internally investigate and decide if your claim is right.
---
Featured Image Credits: Web vector created by stories – www.freepik.com