How to get Revenge Porn videos removed?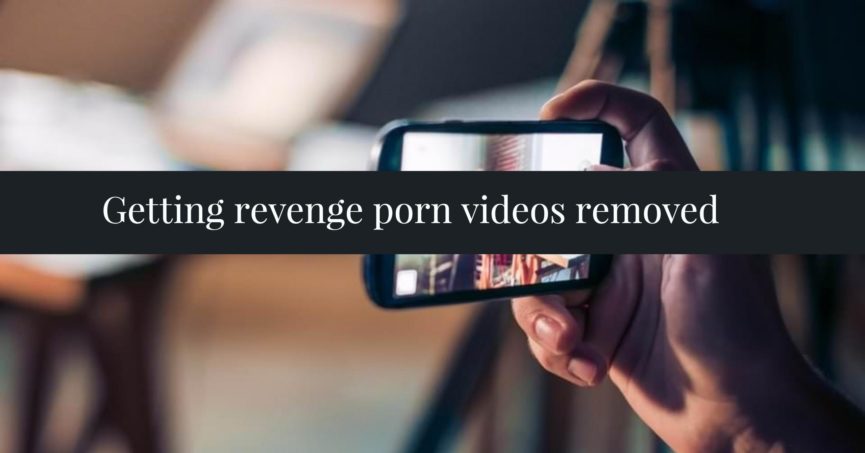 This post about Revenge Porn is based on the queries that we receive from numerous people across the country. And honestly, we did not have a clear answer  about revenge porn removal until we did some digging. First of all, revenge porn is a growing menace on all Social Media platforms and even the websites that serve porn videos.
For those who do not know, revenge porn is a term used to cover all cases where estranged girlfriends/boyfriends/husbands/wives post intimate pictures or videos of their partners online out of hatred or for revenge. This generally happens when one partner cheats, breaks up or simply does something that instigates the other one. Revenge porn videos have been among most trending user searches and these involve portrayal of someone who has at times consented to be filmed in a sexual act and sometimes not. Distribution of such pictures, videos, messages etc classifies as an offence irrespective of the consent of partner.
The term "revenge porn" has generally been referred to uploading of sexually explicit material to humiliate the subject, who has broken off the relationship. Revenge porn videos have often been referred to as hate porn. So much so we don't like to hear about these things, but they do exist in India and it is time to address the Elephant in the room.
Cyber Security Expert, Rakshit Tandon says that no matter illegal or legal, what happens after a video like this gets uploaded on the Internet, the experience is traumatizing not just for the victim but the entire family. We should not engage in clicking pictures/recording videos that we would not like to be uploaded on the Internet someday.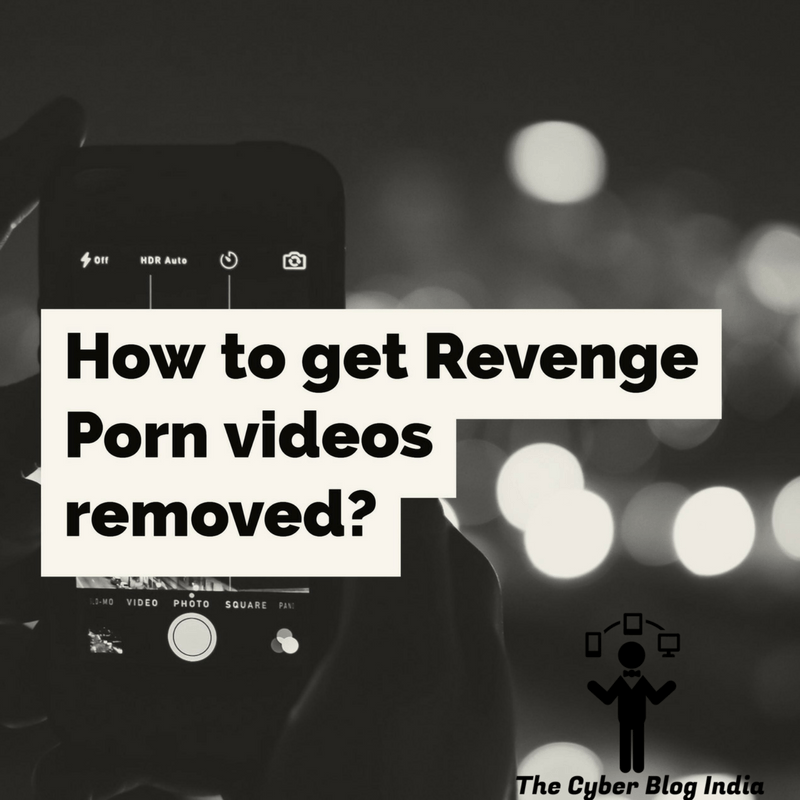 How to get Revenge Porn off the Internet?
The best idea is to report the case of revenge porn to your nearest police station/cyber cell. An FIR is the first way ahead. But I understand when 70% of the victims/their relatives do not want to go to the police for the fear of things being public. It is high time to get this idea out of your head! It is a sane idea to contact the authorities now than to regret later.  Nonetheless, now there are a few ways in which you can take some steps yourself.
Contact the website owner. You can either find the name and details of the website owner from their contact page. If not you can look at the Whois Records. Simply add the URL and it will show you the details of the registrant. Ask the owner exclusively to remove the content depicting you. You have the copyright over anything that you are directly shown in.
If the revenge porn is on Social Media, Facebook let's say, the process is fairly simple. Facebook has incorporated the Report feature. All social media websites even otherwise have this feature of reporting. Even those that don't, you can write an Email to the owner/authorized person.
If you want revenge porn to not be shown in Google search results, there is a way for that as well. You can simply fill out this form and get explicit content depicting you, removed. This link for Bing, YouTube, Instagram
Some of the culprits are using a blogger platform to upload revenge porn. You can report the content of a Blogger platform here.
The ultimate: Porn Websites? Yes, it is possible to get revenge porn videos removed from porn websites also. A major pornography network has come out with the policy to remove revenge porn within 24-48 hours of reporting.
If ultimately a video/picture depicting you is available on the Internet, you can file an FIR to find the culprit and get justice but it takes time. Meanwhile, you must file another case with the court requesting orders against the websites to take down the content in question and the also the ISPs to block such content in transit.
Adv. Prashant Mali has shared his expertise about real live cases that he had to handle. He says,
"Complete removal of viral sexually explicit content takes a lot of time. Sadly 100% removal is next to impossible. Among several cases I have handled so far one case was of a new Actress. The woman had worked in Adult cinema having sex scenes which were only meant to be released abroad. However, the sexually explicit clips of this young model and actress were uploaded by the staff of film production house. Every porn website started showing those clips. I was successful in removing the clips from 95 percent of websites by sending takedown notices individually. However, the mirror sites and new sites which did not have contact details still have the clips. Also from the sites where these clips are removed, they still have screenshots showing this actress. This has negatively affected her career in ways that cannot be undone as these show up in Google searches."