Facial Recognition System and Laws in China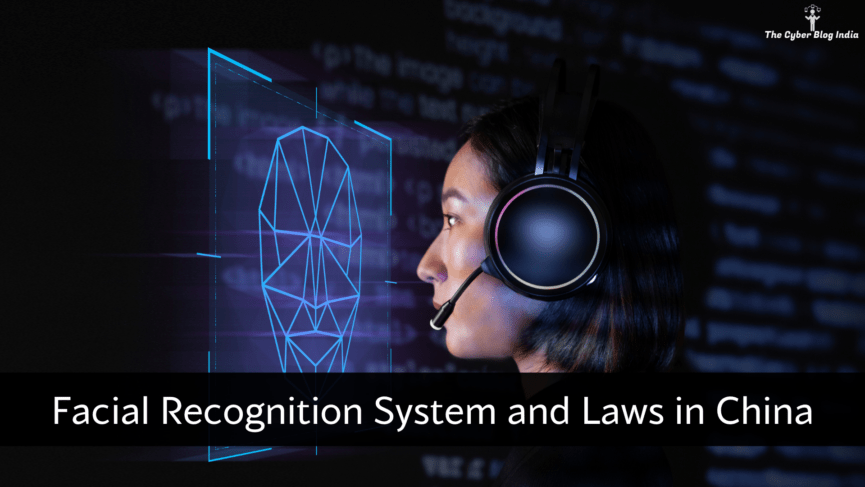 China has taken a giant leap in technology by inventing some of the most sophisticated surveillance systems. From mounting surveillance on the perceived wrong-doing of citizens, the focus of Chinese authorities also includes ethnic minorities such as the Muslim Uighur population. By 2018, China had installed more than 200 million surveillance cameras in the country. The Guardian has reported that, Chinese cities dominate the top 10 cities with most street cameras per person.
Facial recognition systems in China have entered into a diverse range of spaces. Some of the examples include:
Facial Recognition Laws in China
The Cybersecurity Law of the People's Republic of China is a broader data protection framework for regulating facial recognition technology in China. This law prescribes legal obligations regarding the collection, protection, and usage of personally identifiable information.
As multiple reports of facial recognition algorithms going wrong started coming up, they have flagged the issues of social biases and illegal use of this technology for surveillance. The use of facial recognition technology has enabled the police to practice their biases against certain communities. Apart from this, there are technical failures as well. For instance, Apple's Face ID technology could not distinguish between individual Chinese faces. Similarly, an MIT research found that China-based Megyii tools had high error rates in identifying dark-skinned individuals.
China's first lawsuit related to facial recognition technology involves a professor, Guo Bing, from the Zhejiang Sci-Tech University and the Hangzhou Wildlife Park. Bing availed the annual membership card of the park for him and his wife in April 2019. As required, the couple submitted their identity card details, fingerprints, and mugshots. Later in July 2019, the park upgraded its entry system using facial recognition technology. The park management sent messages to Bing for activating facial recognition to enter the park. Bing asked the park to cancel his membership and refund the membership fees, fearing that the park was compromising his privacy. The Intermediate People's Court in Hangzhou (Zhejiang) ordered the park to delete facial information and fingerprints of Bing within 10 days.
Does China have a data protection law?
China passed the Personal Information Protection Law (PIPL) in 2020 that will come into effect on November 01, 2021. This law aims to put an end to unscrupulous data collection in the cyber space. China's National Cyberspace Administration (CAC) laid down this law after observing an increased number of cases of government misuse of personal information of individuals. Article 8 of this law talks about data collection requirements. It covers the purpose, quality, method of using and collecting data, information about third parties, etc. Alongside PIPL, the CAC has also brought in the Data Security Law. This law came into effect on September 01, 2021. It sets a framework for companies to classify their data based on its relevance to China's national security and economic value.
Specifically focussing on facial recognition, China's National Information Security Standardisation Technical Committee published a draft standard for facial recognition data security requirements. This standard lays down requirements for collecting, processing, and transferring facial recognition data. These requirements include:
Organisations should only use this technology to identify a person.
An organisation should opt for this technology only when an alternative technology is inefficient or has security concerns.
Organisations should not use facial recognition to identify children below the age of 14 years.
Without obtaining the express consent of an individual, an organisation cannot obtain facial recognition data.
Currently, this standard is still a draft, and it was available for public consultation until June 22, 2021. It is currently under review by the National People's Congress of China.
Private sector initiatives for privacy concerns
As an increasing number of user concerns surfaced, technology companies made efforts to self-regulate themselves. For example, Megyii is a Chinese company specialising in facial recognition systems. They laid down guidelines to follow while using facial recognition systems. SenseTime, Xiaomi, Tencent, and other tech companies collaborated with the government to draft China's first industry standards. The idea behind this collaboration was to set up a sustainable and safe environment for facial recognition systems. Above all, this is a welcome step wherein the government works with tech companies to set industry standards.
Endnotes
The introduction of new laws and standards shows a regulatory shift in dealing with facial recognition technology. However, the pace of advancement of technology in China should make one curious about the future. At present, it may be early to predict the outcome. An effective way to address public concerns related to facial recognition technology is to increase the involvement of civil society in the policy-making process.
Further, the effectiveness of such regulations will also depend on their implementation and adoption by the general public. This subject is extremely relevant and debatable today, while we cannot deny the usefulness of this technology. However, blind and thoughtless implementation can backfire and create chaos among the general public.
---
Featured Image Credits: Technology photo created by rawpixel.com – www.freepik.com