Who governs the Internet?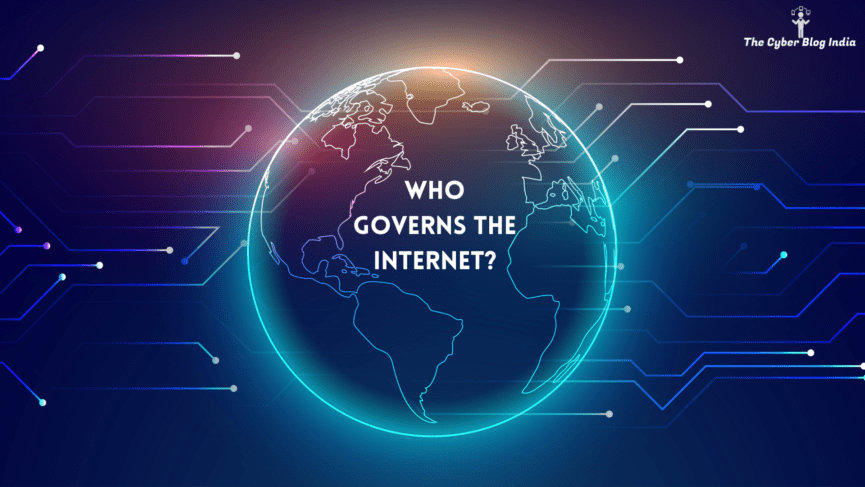 By the end of last year, more than 5 billion people across the globe used the Internet. The fact that the world's total population is slightly over 8 billion makes this statistic all the more staggering. When something affects us as much as the Internet does, it is crucial to ask: who regulates it? After all, if we are slaves to the Internet, it must be under the service of something too? A (not so) simple question gets a (not so) simple answer: no one person/organisation governs the Internet. The conversation around 'Internet Governance' started long before technology had penetrated our lives and, indeed, before this article's author was born.
First, the Internet was born.
In the 1960s, the US government funded a project that would help government researchers share information and also allow the government to disseminate information after a nuclear attack. This was happening at a time when the US and Soviet Union were embroiled in the Cold War. As a result, the Advanced Research Projects Agency Network (ARPANET) was set up by the US Department of Defense Advanced Research Projects Agency (DARPA) to share resources among computers. It was a success but had limited membership, eventually creating other networks to provide similar services.
In the 70s, the Transfer Control Protocol/Internetwork Protocol (TCP/IP), a communications protocol, was defined and allowed different computers on different networks to communicate with each other. And so, the ARPANET eventually evolved into "the Internet" as we know it today! In the 80s, the Internet Engineering Task Force (IETF) came into development to "make the Internet work better" by managing its development through cooperative decision-making. In this period, a small community of techies created a self-regulating mechanism that governed the Internet. An example was 'Netiquette', referring to rules of conduct for appropriate Internet behaviour.
The Internet was eventually officially born on January 1, 1983. On this day, ARPANET and the Defense Data Network adopted the TCP/IP standard as the go-to standard for communication among computers.
… and then came the DNS war.
When the world at large realised the actual value of the Internet, the lack of a centralised governance body became unacceptable. US Defence Information Systems Agency (DISA) handed over the management of DNS into the hands of a private company called Network Solutions Inc. What ensued was a DNS war. In 1998, ICANN became the coordinator for primary internet unique identifiers.
So, we defined internet governance.
The term "internet governance" emerged in the 1990s. Harvard Information Infrastructure Project (HIIP) explained that self-regulation governed the Internet and state regulation was non-essential. The 2002-2005 World Summit on Information Society, a UN-sponsored event, made this a topic of diplomatic debate. This led to the emergence of diverging opinions. Some parties preferred that the definition should cover only technical management issues. Others wanted policy issues to be a part of it. Additionally, they diverged on the preference of private-sector or public-sector-led models for internet governance.
These conversations resulted in the establishment of the Working Group on Internet Governance (WGIG). It discarded the idea of unilateral governance by either sector and emphasised the multi-stakeholder principle of internet governance. Its definition posits the involvement of all stakeholders, such as private, public, civil society, technical management, etc. This involvement is equally necessary for their respective roles for shared principles, norms, rules, decision-making procedures, and programmes. WGIG focused on the broad definition of internet governance, i.e., both management of technical resources and policy concerns related to the Internet.
Section 34 of the Tunis Agenda for the Information Society, affirmed by 193 UN member states, employed this definition. The definition was amended in 2014, culminating in eight principles in the São Paulo Statement on basic internet governance principles.
Then, we built organisations to support it.
The larger conversation around internet governance, thus, has led us to a point where no single entity governs the Internet today, but several organisations maintain some control over it. These include:
1. Internet Corporation for Assigned Names and Numbers (ICANN)
ICANN, as listed previously, is a kingpin of internet governance. It supervises a network of unique identifiers which help computers locate each other. In simple terms, DNS is "a system designed to make the Internet accessible to human beings". Computers on the Internet locate each other through a long string of numbers (called 'IP addresses') but to make it easier to remember, DNS replaces them with alphabets (for example, .com and .org). ICANN performs these processes of allocation, tracing and translation of IP addresses and DNS.
2. Internet Governance Forum (IGF)
IGF is a multi-stakeholder platform established in 2006. The UN leads it and engages in policy issues relating to the Internet. It intends for the Internet to develop in a sustainable, robust, and secure way. In 2022, its five main themes were: addressing advanced technologies, including AI; avoiding internet fragmentation; connecting all people and safeguarding human rights; enabling safety, security and accountability; and governing data and protecting privacy.
3. Internet Engineering Task Force (IETF)
Founded as early as 1986, it develops internet standards working with standards in the Internet Protocol suite. It is also the parent organisation of
Internet Architecture Board (IAB), which directs the technical development of the Internet by the Internet Society (ISOC).
Internet Research Task Force (IRTF), which promotes long-term research on the evolution of the Internet, its protocols, applications, technology, etc.
4. World Wide Web Consortium (WSC)
WSC is an international community which develops international standards for the World Wide Web. Its standards articulate an Open Web Platform for all.
Yes, India relates to this concept.
The Ministry of Electronics & Information Technology (MeitY) lists India as a supporter of the multi-stakeholder approach. It actively engages with organisations like ICANN, IGF, WSIS, and Asia-Pacific Network Information Centre (APNIC). MeitY emphasises that the multi-stakeholder approach to internet governance is in line with India's investment strategy of the Digital India programme, which seeks to remodel India into a digitally-driven knowledge economy.
But there are challenges too.
There do remain fundamental challenges that this multi-stakeholder approach is yet to solve.
For one, world powers remain divided over if it's an acceptable form of governance. While the US and EU rally for this decentralised system, Russia and China are opposed to it because they deem the approach favourable to the interests of the US. Added to this is the disparity in decision-making regarding internet governance between countries – developed nations dominate the process while others stay on the fringes. Moreover, data privacy and security are growing concerns that privacy laws fail to soothe. Lately, the nature of multi-stakeholderism has transformed itself, with corporations being able to buy out negotiations on internet governance for their benefit.
Resolving all such issues, thus, is crucial for more effective and equitable internet governance and regulation in society today.
---
Featured Image Credits: Image by starline on Freepik