USBKill: Turn Your USB Into A "Kill Switch"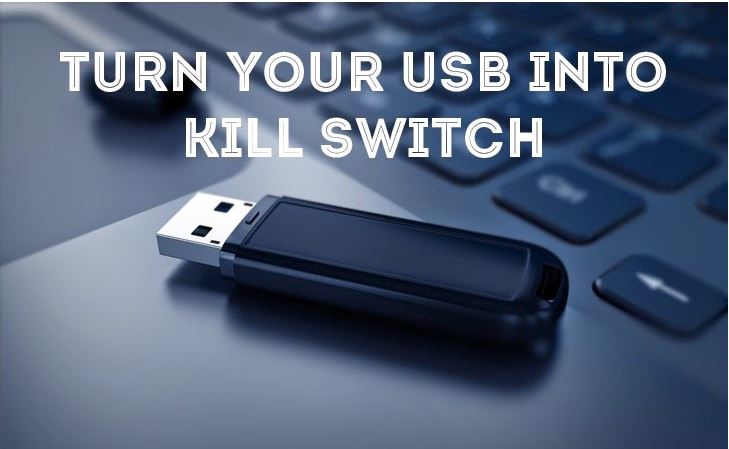 USBKill is a software that'll kill your PC (shut it down) as soon as you remove the flash drive. This software waits for a change in your USB port, and as soon as it is made, it automatically shuts down. So now don't worry about forgetting your logged-on-computer in a public place, if you have this software enabled.
USBKill might not appeal to you now, but it is no doubt a boon for those who have to keep their work private, and always have a risk of getting it stolen. Don't compare it with the "USB Killer" that explodes the computer as soon as it is plugged on. Though its developer, Hephaestos (@h3phaestos) made this for criminals who want to keep their data secure from the law, it can be very helpful for us too. Using this software, you can even prevent backdoor viruses, or any malwares through USB. This, according to the developer, can also be used at large corporate levels to prevent their servers from any threat through USB.
Don't forget to use disk encryption along with this, to keep your data even more secure from getting stolen. You can even set up BIOS password, and a syskey password as well. How? Click here to know.
Following are its features according to the developer:
It's compatible with Mac OS X, Windows 8, and Linux.
It is customizable, i.e. a list of operations can be defined which will be executed before the shutdown.
You can whitelist a USB, which means you can have some USB ports on which this won't work, and can keep only few ports for USBKill.
On shutdown, you can even melt the program.
It isn't dependent on any software or language except for Python 2/3.
You can view its details, and maybe download it later here. The software is still being developed, so it can't be downloaded right now.