Russia blocks LinkedIn app : Can India make such a move?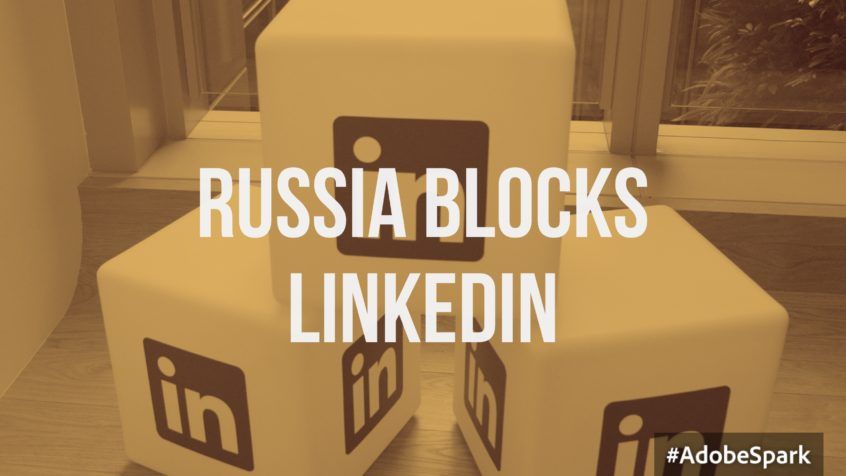 You would be shocked to know that Russia requested Apple and Google to remove the LinkedIn app from their respective app stores. As reported by The New York Times a few months ago, a Russian court had ordered to block the networking portal. This was owing to the fact that LinkedIn was breaching the Russian Data Protection rules. The lawmakers in Russia only recently formed these new rules. They state that in case any company is trying to store personal details about a Russian user, they must store it on servers based within the country.
It is imperative to note here that such a provision is non-existent in India. While some would argue that it really wouldn't matter, I would like to bring in my friends from the Law Enforcement and Information Security. Most of the experts and the courts are shorthanded by the disability to obtain data (evidence) for prosecuting criminals. It is because the servers that store this data lie outside the country. Yes, my lawyer friends! There is a way to get that data. But in many cases, the wait goes on and on, and in cases, it goes on endless.
The kind of impact that this can have on LinkedIn is just foreseeable. They will loose revenue, but the Russian market will also suffer. Today, a lot of people transact and interact over LinkedIn and I am sure Russians would not be an exception. Such a ban would hamper their businesses as well.
Though something like this is bold and there is a lot of criticism that Russia is getting for this move yet if we look at it broadly, it can prove to be of some good to a country like India where the conviction rate for Cyber crime is pretty low. If servers of these service providers and intermediaries are located in India, the whole process of filing for letters rogatory can be done away with. Instead a normal notice from the court would suffice to produce data. Not that I say it could be revolutionary but it will definitely ease pressure off the law enforcement and judiciary to solve these cases. So, It is not just for protection of privacy of users and other things. In order to make justice more plausible such steps are needed from time to time.
This is that one coin which has both sides unlike many other metaphorical references about the Cyber Space. The unending debate about the open internet and freedom of service providers and the users. There are the good things and the bad as well. Openness is good, great in fact. I am a supporter but what can we afford at the cost of so many cases unsolved for the want to evidence to prosecute criminals?