Internet ban in Gujarat – Here's what the High Court said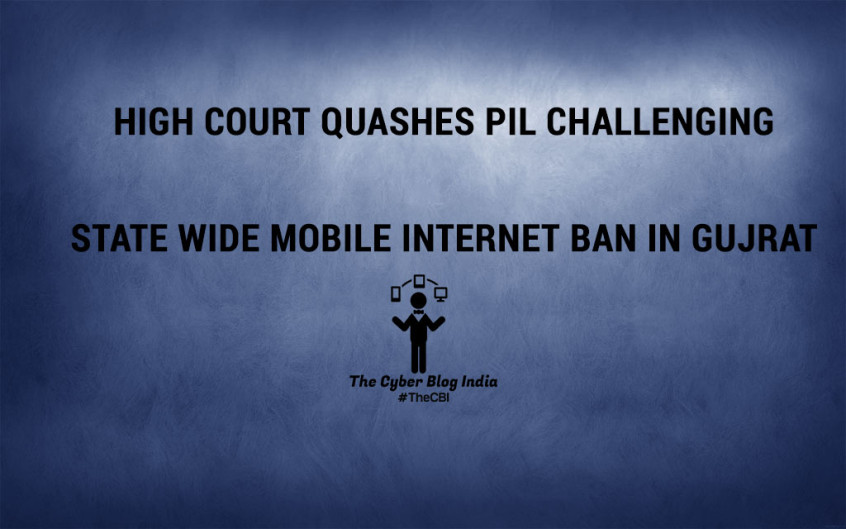 From Blocking websites to Blocking Internet – And is it legal?
Before writing this post, I take the premise that you are aware of the recent Patel agitation in Gujarat. Even if you are not, you must be aware of situations where things happening online have led to riots and processions. Government and even the Judiciary in certain cases have taken the stand to protect National Integrity and Harmony by employing all available provisions in law. If you are a law student, legal practitioner or someone who understands law, all this would make sense a little easily to you. For those who aren't of this domain, let me follow the simple path.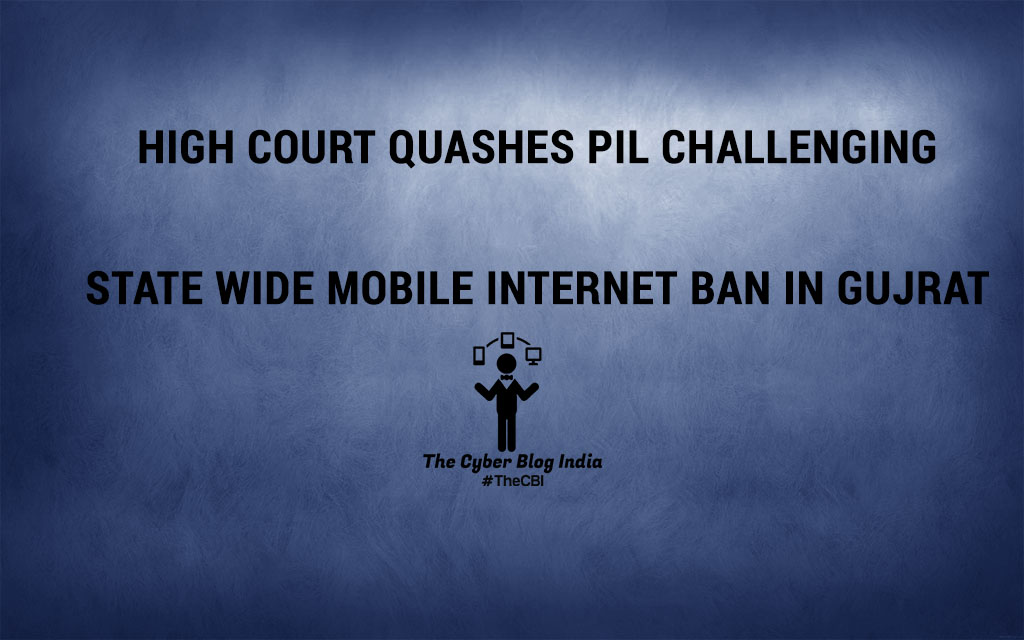 The Government during the Patel Quota Agitation blocked access to all Mobile Internet Services against which a law student in Gujarat approached the Hon'ble High Court in a Public Interest Litigation declaring that such block was unconstitutional. For those wondering how, the Government had taken the course of Section 144 of the CrPc (Code of Criminal Procedure, 1973) in order to block access. Now I am focusing on the crucial arguments in the case. First, that the competent authority could not take course of Section 144 of the CrPc, it should have used Section 69A of the Information Technology Act, 2000. The ban meant no Internet Access on any mobile device, starting from WhatsApp to Mobile Banking services: For some this meant professional loss as well.
So what are these two sections?
If you want an in depth study of the sections you could look them up together and read. For the purpose of this post, I am going to pick up the gist of the idea. The language used under sub-section (1) of Section 144 is that any District Magistrate, a Sub-divisional Magistrate or any other Executive Magistrate specially empowered by the State Government may "direct any person to abstain from a certain act or to take certain order with respect to certain property in his possession or under his management, to prevent, or tends to prevent, obstruction, annoyance or injury to any person lawfully employed or danger to human life, health or safety, or a disturbance of the public tranquillity, or a riot, or an affray". In light of this part of the legislation, the Government issued a notification to ban all Mobile Internet services.
Section 69A of the IT Act allows the Government to block access to certain websites. It says: "in the interest of sovereignty and integrity of India, defence of India, security of the State, friendly relations with foreign States or public order or for preventing incitement to the commission of any cognizable offence relating to above". A direction can be issued under Section 69A for blockage of public access to such information and it may also be relating to "any information generated, transmitted, received, stored or posted in any computer resource".
The defence counsel contended that 69A and 144 are two independent sections and with different applications. 69A is of the nature of blocking access to certain services only whereas this situation was about restoring public harmony and blocked access to only certain websites could not solve the problem. Somehow the court agreed to this course and also the counsel's statement that had Section 144 not been used "peace could not have been restored with the other efforts made by the State for maintenance of the law and order".
Second, not the entire Internet Access should have been blocked but only access to social media websites as per the notification. In words of the argument, "complete blockage of access to internet through mobile could not be said as warranted in law." And quoting again from the judgement, the reply to this contention:" This contention cannot be countenanced for two reasons;
one is that normally, it should be left to the authority to find out its own mechanism for controlling the situation and
The second is that there are number of social media sites which may not be required to be blocked independently or completely. But if internet access through mobiles is blocked by issuing directions to the mobile companies, that may possibly be more effective approach found by the competent authority. In any case, it was not a complete ban on the internet access, but in comparison to the access available to internet through mobile, the same was only prohibited, whereas access to internet through broadband and wi-fi facility was permitted or rather was not blocked.
Source: Judgment on Gaurav Sureshbhai Vyas V. State of Gujarat