How to see who tried to open your phone?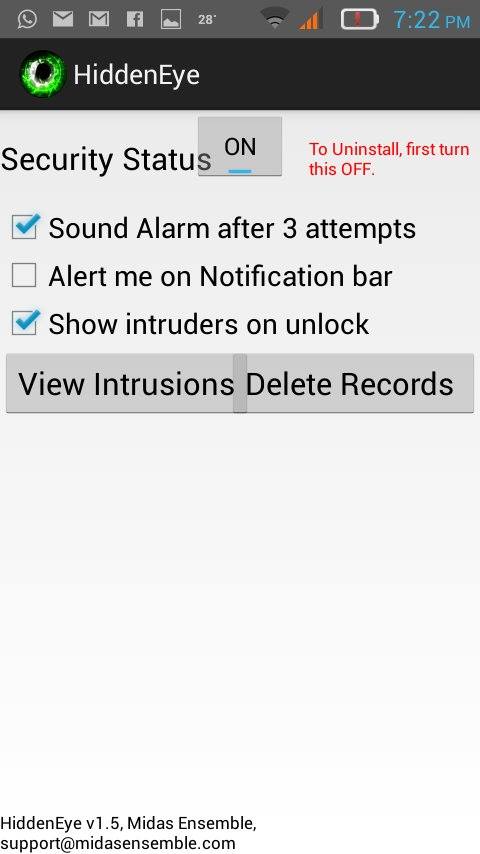 Your phone today is one of those things you don't want anyone to get hold of. Your messages, pictures, call logs and so much more is stored in there. Profiling anyone socially just via their mobile phones is pretty easy today.
"He has an online shopping app, has searched for all girly stuff  to gift more than just once which is surely not for her mom". In less than 10 seconds, you know this one probably has a girlfriend.
Isn't it annoying? And sometimes people try to crack your lock pattern and pin codes to the limit of locking you out the hard-lock way. That means you have to wait or often even unlock your phone via email. Someday you find your phone in this state and you don't know who did it. It is annoying at a different level. And sometimes just for the sake of fun you want to know who was the smart one who tried.
The only thing you need to do is download Hidden Eye. Once installed it will capture a photo of the intruder each time he tries to unlock your device. You need to just install this app and activate it. There are simple options you can check/uncheck as per your needs. Each time someone tries to unlock your phone it will capture an image of him. You need to then just open your app and hit view intrusions to see the details of the intrusion. There are premium and paid versions of this and other apps too. This is one of the best entry level apps that solves the purpose.