How an Internet search took a life – The Story of Wei Zexi
The biggest irony of our generation is that WhatsApp has become a verb.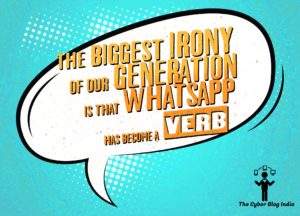 This quote was written by Mr Nitish Chandan, our Founder in November 2015 and we accordingly posted on Facebook here. An exactly similar statement can be made when it comes to the search-engine giant Google. As of July 2018, Google has a staggering 86.2% market share worldwide. The market hold is evident from the fact that phrases such as Can you please search this on Google? has become Why don't you Google this? or from Zara Google pe search karna to Google karna zara.
The previous paragraph holds true for most of the countries across the globe except China. Since as early as 2012, China has blocked Google and all its related services via the Great Firewall of China. So, as far as search engines are concerned, Baidu is a synonym in China with a market share of 66.2%. Here in this post, we will be discussing a case study where a promoted result in a search caused the death of a Chinese citizen named Wei Zexi.
Those who are familiar with online marketing, they definitely know that service providers providing their services free-of-cost thrive on collecting user behavioural data to utilise it for paid advertisements on their platforms by third-parties. Terms such as cost-per-click, conversion rate, click-through-rate, etc. are some of the phrases that play a vital role in online marketing. The same business model is adopted by Facebook, Google, as well as Baidu.
The Story
In 2014, Wei Zexi, a University student was diagnosed with a rare tissue cancer called as synovial sarcoma. His family started looking out for other forms of treatments after radiation and chemotherapy were completed. They contacted major hospitals across the country and were given the same response – this cancer is untreatable. He was searching on Baidu and through a promoted result (i.e. paid to advertise) on the platform, he found that the Second Hospital of the Beijing Armed Police Corps in Beijing was providing immunotherapy treatments to patients with his illness.
Within a week after seeing this search result, they went to Bejing to meet the doctor. After looking at Wei's reports, the doctor informed them that Wei should immediately avail the treatment to cure cancer. They added that this technology of treatment has been developed by Stanford and it is being practised from the last twenty years with a success rate of 8.9%.
His family borrowed around 2,00,00 renminbi (~30,000 USD or ₹ 21.14 lakhs) for his treatment at this state military-run hospital. As a result of the treatment, cancer reached his lungs and the doctors at the hospital stated that Wei would not even be able to live for more than a month or two. Also, they put the blame on Wei's family by telling that they were late in availing the treatment.
Wei shared his experience as an answer to the question What do you think is the greatest evil of human nature? on Zhihu, a Chinese QA website. According to his answer, he and his family considered the search results credible because of three reasons –
This was a state military-run hospital and appeared on the top of Baidu's search results
The attending doctor had appeared on many mainstream platforms in China
They were informed that this technology has been developed by Stanford and has a success rate of 8.9%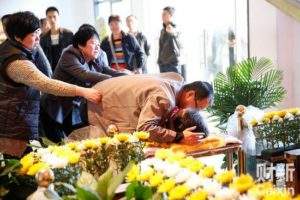 Further, in his answer, Wei also mentioned that with the help of one of his friends studying in the USA, he checked and contacted many prominent hospitals of America and came to know that this technology has been eliminated in the clinical stage 20 years ago because it was too inefficient. There is no hospital in the US where treatment is provided using this technology. His answer was last edited on February 26, 2016, and it has been endorsed by more than 66,000 users so far. His body eventually gave up against cancer on April 12, 2016.
Public Reaction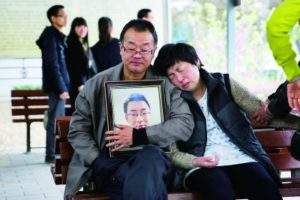 Xinhua, the state-run newspaper of China widely condemned Baidu for Wei's death. Xinhua stated that making money by allowing companies to pay for better search placements is equivalent to putting a good tool in the hands of interest seekers with bad intentions. Many internet users in China questioned about the advertisement practices employed by Baidu and referred them as 百毒, or "100 poisons." On May 2, 2016, the Cyberspace Administration of China (CAC) announced that it would conduct a joint investigation into the incident along with the State Administration for Industry and Commerce (SAIC) & National Health and Planning Commission (NHCP).
Many government and military authorities also started their investigation into the state military-run hospital immediately after the incident. As a result, Baidu's shares fell by around 14% after the news about Wei's death went viral and cost them around 2 billion renminbi in profits over the next three months. The Communist Party's flagship publication, the People's Daily thoroughly questioned Baidu's corporate ethics. In a commentary on the incident published on their website, they mentioned that
Companies that were involved in services that deal with human life should be particularly conscientious of their duties when conducting their businesses. Since more than a billion Internet users trust Baidu for their search engine and other online services, the company is thus responsible for trust and is obligated to take up their social responsibilities.
Government Investigation
The joint investigation by CAC, SAIC, and NHCP concluded that Baidu's pay-for-placement strategy influenced Wei's decision-making process and eventually, his medical choice. It was found that unlike other platforms like Google and Yahoo, there is no clear distinction between paid results and general search results. As a result, Baidu was ordered by the regulators to take the following steps –
To add eye-catching markers for paid placements
To limit the advertisements on a page to 30%
To change the bidding mechanism for ranking of search results
To exclude money from the factors determining the ranking of organizations
In a separate investigation, the hospital was found to be illegally working with a private healthcare business, unlawfully advertising services, and using unauthorized clinical technology.
Baidu's Reaction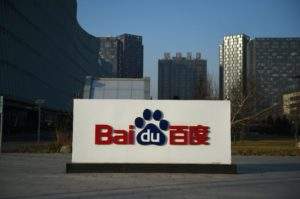 After the incident, one spokeswoman for Baidu expressed deepest condolences for Wei's death and clarified that the company will cooperate in the investigation to ensure a crackdown on illegal activities. She added that Baidu will give no quarter to fake information or illegal activities online as it is a trusted company and they uphold extremely high standards to make our platform safe and trustworthy.
After the investigation was concluded, Baidu released a public statement for accepting the investigation results and implementing the recommendations suggested by the regulatory bodies. In addition, they also allocated a fund of 1 billion renminbi (~ USD 147.92 million) for giving compensation to the users who have suffered demonstrable economic harm from the paid results.
Conclusion
While researching about this incident and reading a number of articles, it is safe to state that this was not the first time that Baidu has been accused of mishandling health-related information. In January 2016, it was alleged that Baidu has sold the management rights of a haemophilia online forum to an unlicensed private hospital. This hospital deleted every comment challenging its credentials and extensively used the platform for self-promotion. This incident was also mentioned by Wei in his answer. There was one more incident in 2010 when China's state-run TV channel accused Baidu of promoting the sale of counterfeit drugs. The death of Wei Zexi is one such incident which is available in the public domain, however, there may be many cases which have not yet seen the light of the day.
The end users, just like you and me, often have tendencies to trust whatever we see on our Facebook timeline or a website found via a search engine or a message we receive on WhatsApp. The recent incidents of mob lynching can serve as a good example of how misleading information available on the Internet can be. At the users' end, there is an implied responsibility to cross-check and do not believe in everything they see online. On the other end, the stand taken by the People's Daily newspaper cannot be altogether denied as the services provided by tech gains indeed affect the public life at large. Personally, the practice of showing no demarcation between a paid result and a general result is unfair, and to an extent, uncompetitive. And with previous allegations of similar incidents happening, the regulators should have imposed exemplary fines in order to set an example, which they clearly missed.