Here's how to have Safe Online Transactions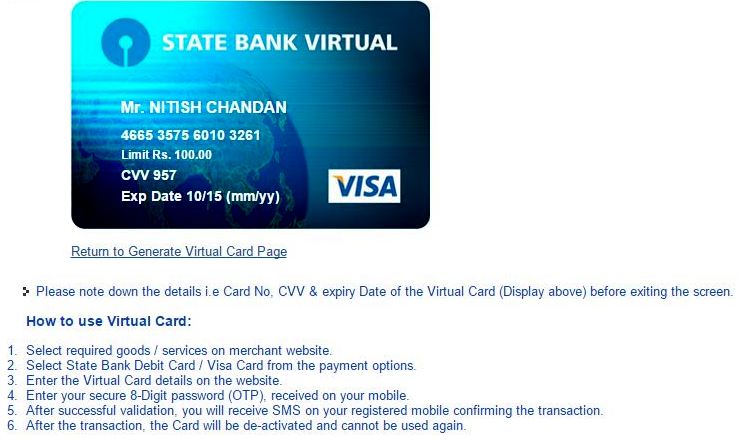 There is a huge number of vulnerabilities in the online space today. This post is specifically about vulnerabilities in online transactions. The frequency and number of online transactions has seen a steep increase. In India, the Jan Dhan Yojna (National Scheme for financial inclusion) has offered bank accounts and debit cards to everyone, even the digital illiterate. This has created a larger population which is majorly unaware and at risk to fall a victim to crimes like phishing, vishing and E-Wallet hacking. Not much needs to be said about the sad part of the story which is that there is lack of awareness even in the digital era that we are so proudly talking about.
Who doesn't like to use Paytm, Freecharge, Mobikwik and other such services to recharge? I'm talking regular transactions like once a week or so. Of course, I bet if you are reading this post you have used one of these wallets or at least some service to recharge your phone & DTH connection, to book bus tickets, to buy a mobile case on Flipkart, to order a phone via Snapdeal or to buy a Tshirt from some other store. If you have been using debit cards, it is a smart move right now to switch. And if you have used your debit card and saved your card details on an E-wallet account while checking out, What in the world were you thinking?
As a responsible netizen, do away with using debit cards for online transactions for two reasons, one, they will cost you extra money once the monthly allowance of transactions is over. Two, they can be a security loophole you create yourself.
So do What, Internet Banking?
Honestly speaking, we cannot say if even Internet Banking is too secure. There are all sorts of attacks there as well. There could be phishing attacks or even an non trusted website that you enter your details on and as a result you could expose your entire bank account.
The solution: Virtual Cards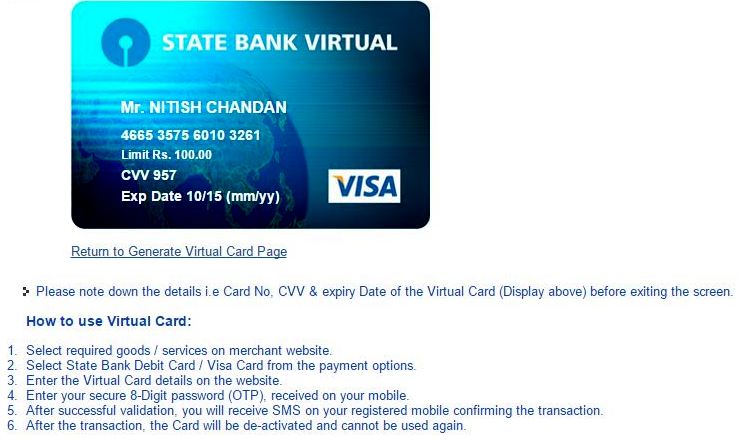 Whatever you do an online transaction for, create a virtual card. This virtual card is just like any other debit card and has been around for more than 3 years. It will have its own card details that a regular debit card does. The interesting part is that it expires as soon as the transaction is completed or if the card is cancelled or not used for 48 hours after creation*. For now as confirmed State Bank of India, ICICI Bank, HDFC, Kotak and some other third party service providers offer this service to create virtual cards (Visa Card right now*) for a minimum value of Rs. 500 and a maximum of Rs. 50,000. This means that suppose you have to buy merchandise worth Rs. 3250, you login to your Internet Banking service (Which you are ofcourse sure of that it is safe webpage. For example www.onlinesbi.com), create a virtual card with the amount of Rs. 3250. When you move to payment on the vendors website you purchase from, choose debit card and enter the details as generated by your Internet Banking Service. The money is paid and neither does your Internet Banking Account gets revealed through this process nor does your real debit card. Similar services are available from different banks also and third parties with many customization options.
Don't worry the card in the screenshot wont work anymore. 🙂
* Specifically for State Bank of India Virtual Cards for this post
If you are aware it's great! But there are those who are not.