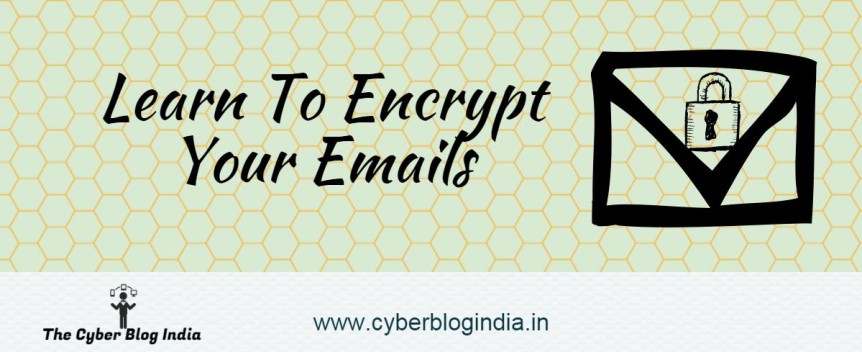 We all at some time wish to hide our emails from everybody except from the one we are sending to. In a previous post I explained the concept of PGP. Today I am going to teach you how to use PGP to encrypt your gmail, yahoo etc  e-mails using a browser add-on. Follow these simple steps to do so:-
Go to mailvelope.com.
Scroll down. I am going to depict for chrome browser. You can choose whatever you use. Click on Chrome Extension.
The following pop-up will appear in a new tab. Click on ADD.
After this a small lock icon will be added on your chrome browser, like this. Right click on the icon and go to options.
A page will open. Go to Generate key and fill in details. The name can be anything. It is what will appear to anybody who will have your public key. The email address would be of anyone who will see your code and unlock it with his key. Click on the advanced options to select encryption level. Choose a letter pass phrase which will be used to unlock the email.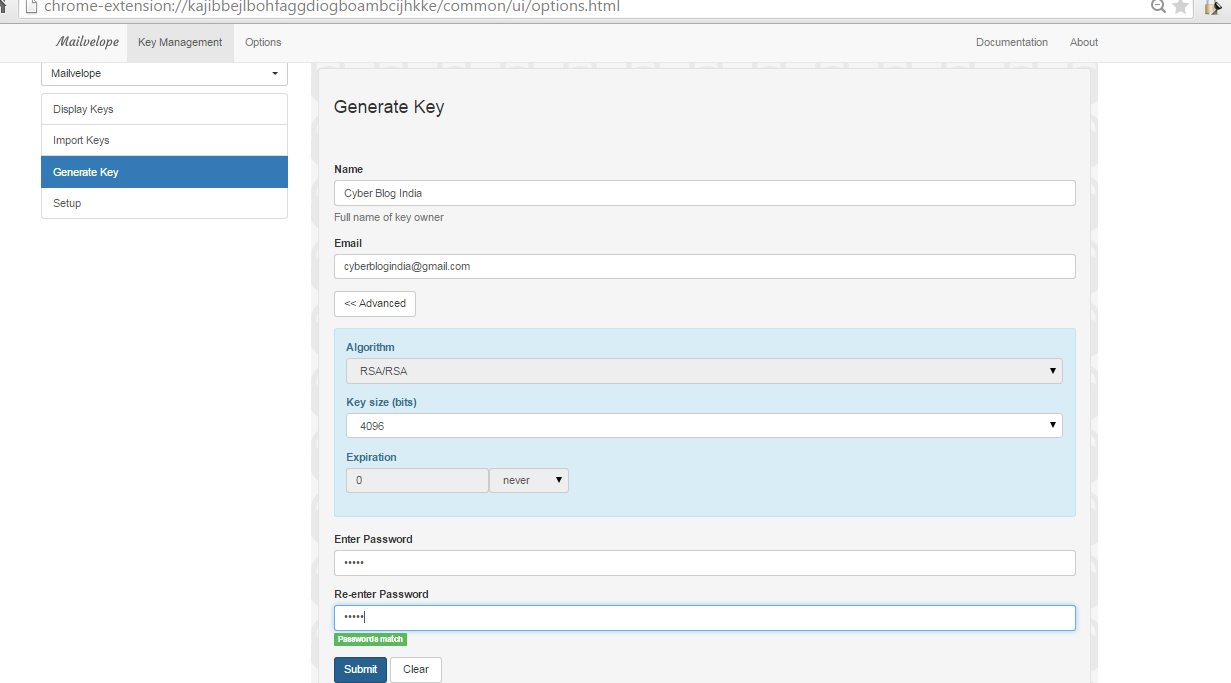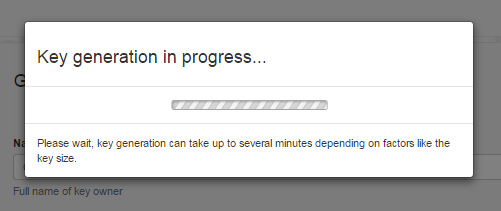 Go back to display keys in the top left hand side to view the key created.

Go to your email account and compose a new mail. You will now see a little icon on the side of the box.
On clicking a window pops up. Type in your email you wish to encrypt.

When you click on the encrypt button a small window will appear. It will show you list of people in your address book for whom you have generated the key. Select who you wish to send to and click OK.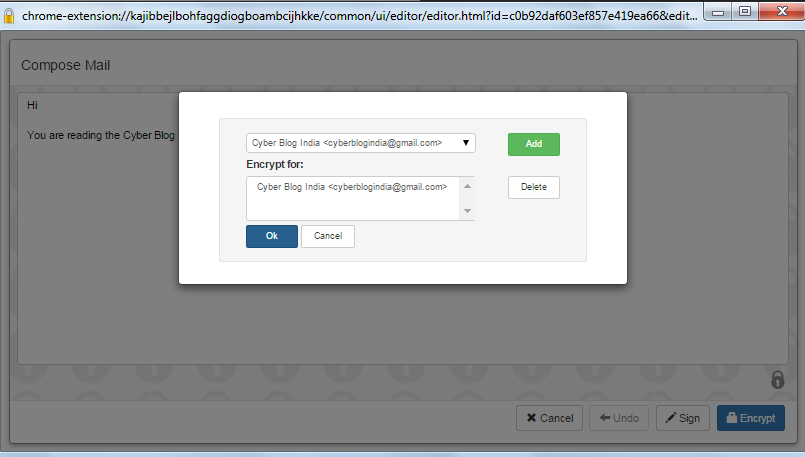 The encrypted email will be available in your compose box and can be sent.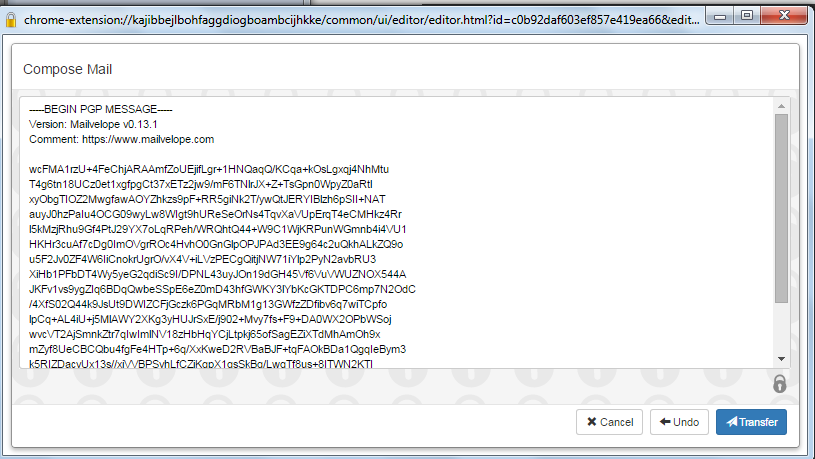 Now go to receiver end. It will ask for the pass phrase before displaying the text. Enter the password you created while creating the key. This password should be known to the receiver. After entering the password the mail will be decrypted.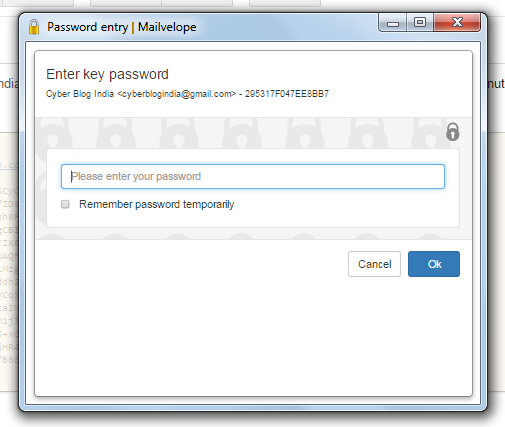 To receive an encrypted mail from your friend using PGP do the following:
Receive the public key from your friend. Go to import keys in the option. Paste the received key. A key will be automatically generated. This key will automatically be added to your key list.
To send the your public key to people:
 Go to Display Keys and click on the blue Export button. Copy the public key generated. You can mail this to anyone you wish to have your public key.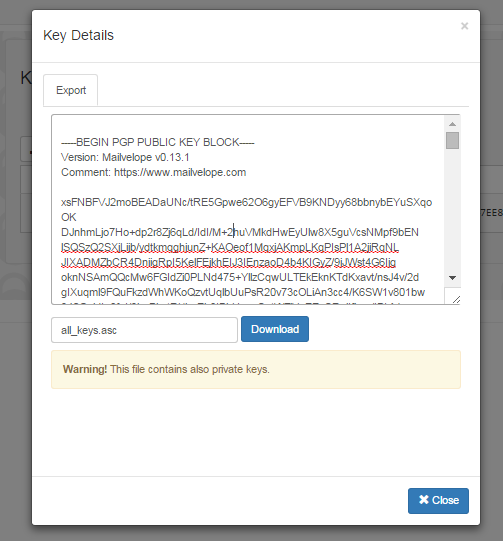 The person at other end can generate key of this the same way by going to import keys and pasting text.
This way you can easily carry on all your secret conversations in encrypted form. Happy Privacy 😉