Avoid Unwanted Ad-Injectors On Chrome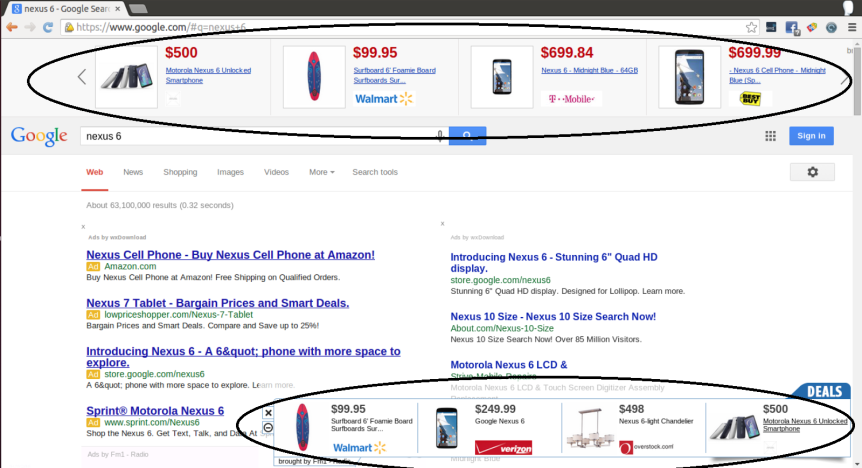 While browsing you might have come across something like this, and would've felt like banging your head against the wall.
Well, this is a result of ad-injectors. Advertisements, as a result of ad-injectors, are inserted almost everywhere on a webpage, making it difficult to browse through without clicking on them. Google claims to have received more than whopping 100,000 complaints about such advertisements on their chrome browser since the beginning of 2015, and have started to work ever since. These injectors are the ones WE actually install on OUR computers, but are practically impossible to detect. While downloading your favorite movie, you might have downloaded an .exe file which you didn't notice; or you must've clicked on some deceptive advertisement through which you got it. In fact, there are millions of ways through which you can get an ad-injector software on your PC. Google has updated Chrome various times, but there still are some software that find their way through.
So, be extra cautious while you download files on your PC, and never run a program file from an untrusted source, or a file you don't even know exists on your hard drive. Though, manually it's a bit difficult, be vigilante about it. And with that install a popular plug-in, called Ad-block. Here's a small tutorial of how to install it on Chrome:
Open "chrome://extensions/" on your Chrome browser. Then click on "Get More Extensions" on the bottom left of the page.
Doing the above step will open the Chrome Store. Search for "AdBlock."
You'll have few results like these: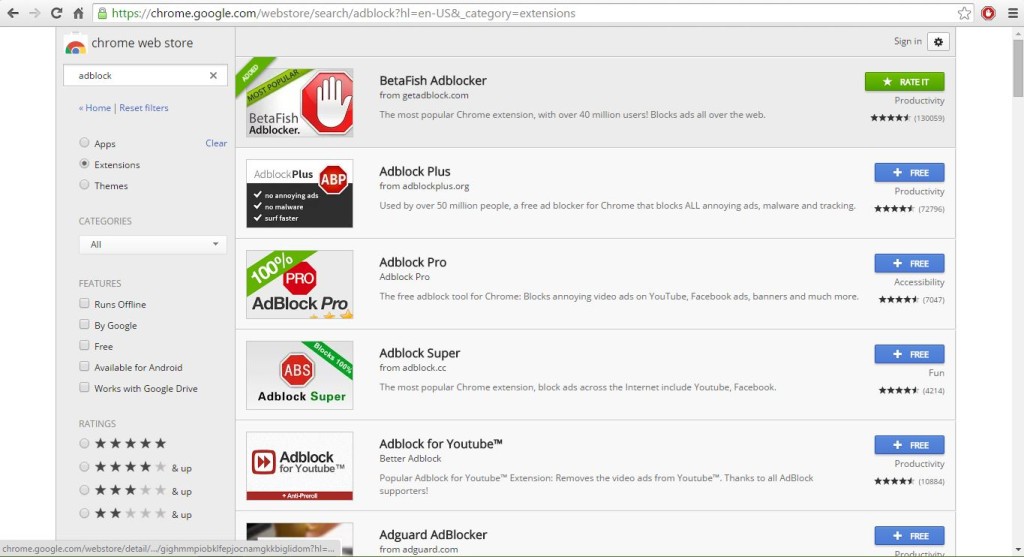 Install any of the top 3 plug-ins, they all have been approved by Google. We'd recommend the BetaFish Adblocker, as we've been using it. This will block all the ads on the page, and if you want to pause it, click on the icon on the right of address bar, which looks like the one below, and click on "Pause AdBlock." This will temporarily disable it.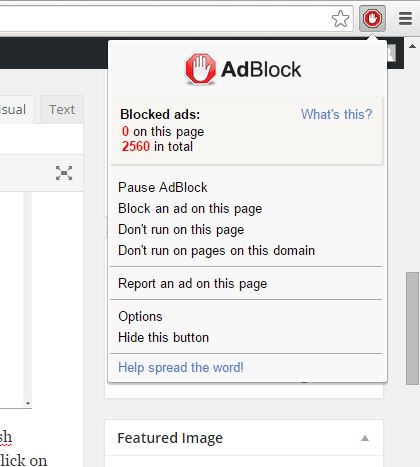 So even if you've been a victim of Ad-injectors, this will help you avoid it to some extent. If this doesn't work, disable all other extensions and then enable AdBlock again.