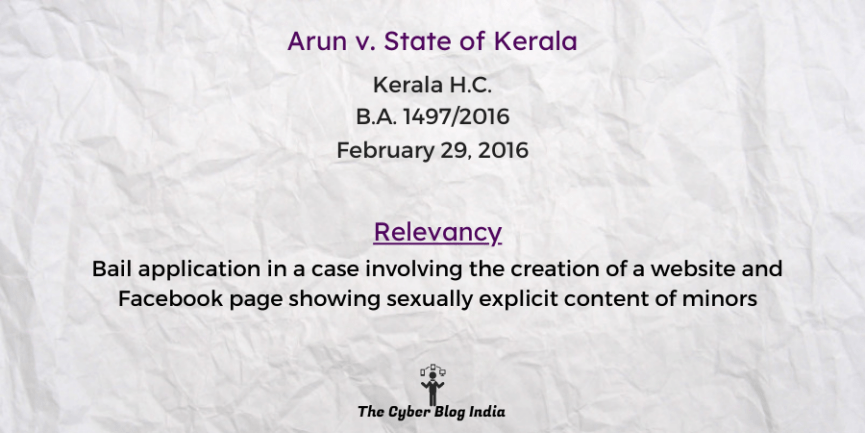 Arun v. State of Kerala
In the High Court of Kerala
B.A. 1497/2016
Before Justice Sunil Thomas
Decided on February 29, 2016
Relevancy of the case: Bail application in a case involving the creation of a website and Facebook page showing sexually explicit content of minors
Statutes and Provisions Involved
The Information Technology Act, 2000 (Section 67, 67B(b), 67B(c), 67B(d))
The Indian Penal Code, 1860 (Section 370(1), 34)
The Protection of Children from Sexual Offences Act, 2012 (Section 13, 14(1))
Relevant Facts of the Case
The petitioner in this case was accused of creating a website and a Facebook page, where he, along with others, posted pornographic images of female minors. They also posted abusive, sexual, and obscene comments on these platforms.
The petitioner was arrested by the police but the same was recorded after twenty-three days and he had been in custody till since then.
Opinion of the Bench
Precedents are available with similar facts and situations, where bail was granted.
Final Decision
Appeal allowed.
Bail granted with conditions.