Social Media and Stock Market: A Game that doesn't Stop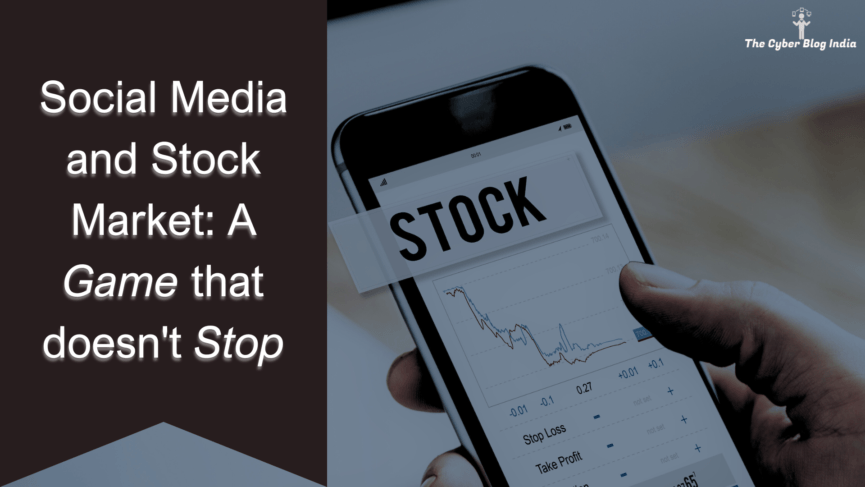 I like wordplay, that's my cup of tea (check the title for reference). Redditors, however, seem to like increasing the stock price of a company by 1,700% — that's their cup of tea. GameStop, an American video game retailer, was seeing a downtrend in its stock price by the end of 2020. Prominent investors were shorting its stock. When members of the Reddit forum WallStreetBets grasped this, they decided to trigger a short squeeze.
This meant that the price of the stock rose substantially. The stock borrowed by the investors would be bought by them at high costs and thus at a loss. The Redditors utilised the Reddit platform to make this happen. Conversations on the platform depicted the GameStop stock as a stable holding for fellow users. The result was staggering, to say the least. Bloomberg estimated that those who sold short against the company in January 2021 lost $8 billion! This case of Reddit is neither one-off nor the most common. As the reach of social media platforms expands, it opens avenues for the stock market to be influenced by it in many ways. 
Memer Musk
Reddit forums, and groups on WhatsApp and Telegram, among other platforms, create buzz around stocks and draw attention to them. Social media can also move stocks when personages breathe a word of it. A conspicuous example is Elon Musk. It's arguable that the one thing more controversial than Musk himself is his Twitter (the account that is, not the company). He has regularly used his Twitter (now X) account to mention the stock prices of companies. Due to these activities, the impact on the stock market is prompt and massive.
In fact, he has gone as far as calling his own company out on Twitter (sorry, X). In August 2018, Musk tweeted that he wanted to take Tesla private if the stock went to $420 per share. Tesla's stock rose by 7% in reaction. Though adversely, the Securities and Exchange Commission (SEC) filed a lawsuit against Musk for this. What followed was a $20 million settlement. Again, in 2020, he tweeted that Tesla's stock was too high, and the company's share price went down by 10%. In another case, Musk's tweets have affected the value of cryptocurrencies like Bitcoin and Dogecoin. They also raised the share value of CD Projekt after he appreciated the game on Twitter. CD Projekt is the developer of the game Cyberpunk 2077.
An interesting crossover occurred when he tweeted about the GameStop escalation in 2021 and helped escalate the company's stock to over $10 billion in after-hours trading. Etsy's share rose by 18% when Musk showed his admiration for the online marketplace on Twitter and informed his followers about a purchase he made for his dog from the site. And if all this doesn't cut it, a meme shared by Musk raised the shares of Japanese game maker Bandai Namco Holdings Inc. by 4.4%.
As the man himself puts it: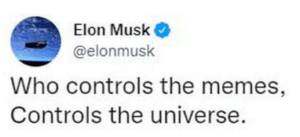 Information Dissemination
A final way in which social media influences stocks is when it is used for information dissemination. It could range from a notification from the company to the investors to educational content on the stock market. Take YouTube, for example. YouTube channels with analysts, experts, teachers, or even laypersons can help analyse market trends, provide advice for amateur traders, discuss company figures, etcetera. 
Reviewing Regulations
We must note that there do, in fact, exist regulations around the influence social media can have on the stock market. SEC has rules directing the use of social media by public companies in the US. One of its crucial regulations is the Regulation Fair Disclosure (or Reg FD). Implemented in October 2000, Reg FD states that information must not be selectively disclosed by public companies to certain people.
If a public company discloses material non-public information to specific individuals, the company must also share it with the public. The regulation defines material non-public information as company-related information that has not been communicated with the public and can have a bearing on the share price. A company can use recognised channels like its website for this communication. In 2013, the SEC then issued guidelines that allowed public companies to post their profits on social media so long as they could ensure that investors would be aware of this. 
What is happening in India?
In India, the Securities and Exchange Board of India (SEBI) has taken similar actions. In FY2022, it conducted three search and seizure operations to investigate fraudulent stock tips that were spreading on social media. It is creating guidelines for unregistered financial influencers ("finfluencers") on social media who popularise such tips and schemes. As of June 2023, SEBI is in the process of finalising a draft paper on regulating finfluencers offering unsolicited investment advice without proper registration. Earlier in September 2022, SEBI published an Expression of Interest (EOI) document inviting solution providers to implement and maintain an AI-based surveillance system for social media.
Suggested Reading: Is it legal to share stock market tips on social media?
---
Featured Image Credits: Image by rawpixel.com on Freepik