Koi mere data ka kya karega?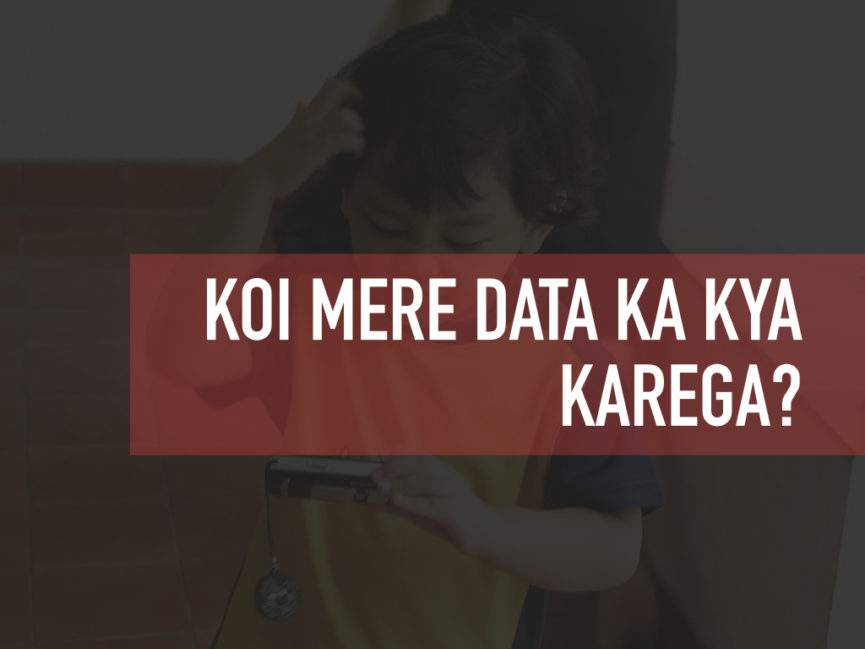 Have you said "koi mere data ka kya karega?" to that friend of yours who really cares about online privacy? Well, this one is for you.
Data breaches, leaks, hacks and all the fancy lingo that surrounds the technology space today is mostly too complex for an average user to comprehend. When faced with this possibility of companies and data aggregators having access to their personal information, users are mostly fine with the trade-off against the services that they receive. This has made the introduction of privacy as a fundamental thing highly challenging in today's scenario. Although new legislation and movements for privacy are on the rise, the induction of privacy in an ordinary user's life is very challenging.
Why is it difficult to make online privacy matter?
Privacy is not for things like your location, passwords, sexual preferences etc. only!
One imperative reason is the lack of understanding among average internet users about how it all works. People are mostly overwhelmed with attractive applications and how the internet knows what they like and dislike. This puts any effort to make people cautious and aware, on the backfoot. And it is not like privacy did not exist when the internet wasn't around. Parents would educate children to not disclose their home address, papa and mumma's office timings etc. to anyone. The manifestations of these offline risks were clear and everyone cared about them. Cut to today, when the same things are not just told to one random person but broadcast via social media platforms to the entire world. The case also is that most of the people today were not born in the age of technology, they had to transition and adapt. The exercise to understand technology and bring in another change seems futile to most users.
I don't have anything to hide!
Most of the time, most of the users do not really understand the kind of data that they generate about themselves. For most of the people who are just in awe of the internet and its magic, data is just the images and text messages that they have on their smartphones, add a few other characteristics like location data, WhatsApp messages etc. How about your health insurance premiums get calculated based on your lifestyle assessed as part of your online history of junk food purchases? How about you become part of a targetted disinformation campaign because of a page that you hit like on? How about that highly convincing phone call you received about your debit card's expiry?
Does your child use snapchat? Have you taken a look at the snap map?
How do you make someone care for online privacy?
Now, this is something that I feel does have some kind of impact. Ask them for their savings account balance and a list of their transactions in the last month. Crazy, right? Why would someone share such a thing and why would you even ask? Think of a random game or app that you installed a few days ago- when it asked for permission to access your text messages, you said yes! Just a one time access to your messages can create an entire profile of yours in a structured fashion with the number of bank accounts you have, the last few digits of those account numbers, transaction history, current balance, locations of ATMs that you withdrew cash from, addresses of shops that you purchased goods at and the list goes on. Don't believe me? Download any budget management app on your phone and see how they work. Would you still say, "koi mere data ka kya karega?"