Key Features of the Drone Rules, 2021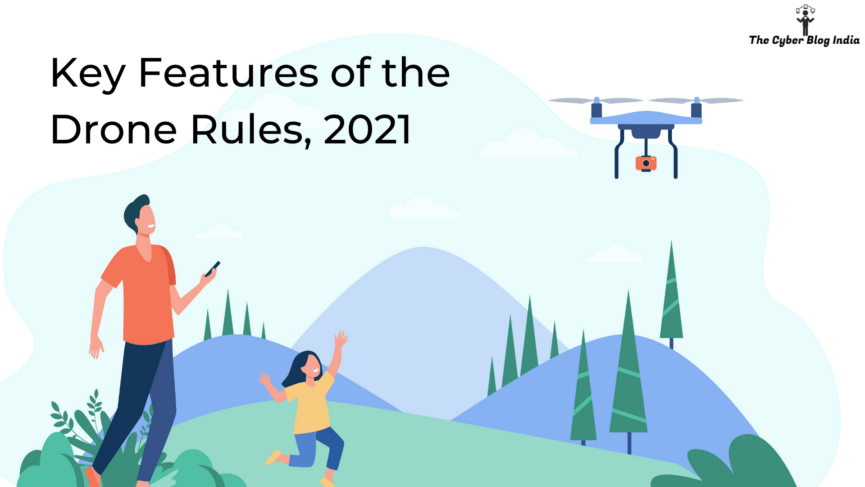 On June 27, 2021, small drones were used to drop explosives on the Jammu Air Base. This was the first instance when something like this happened, and the Army started procuring jammers to protect their forward bases. Earlier this year, the Unmanned Aircraft System (UAS) Rules, 2021, came into effect on March 12, 2021. Now, the Government seeks to liberalise these Rules by exercising their powers given under Sections 5, 10(2), 10A, 10B, and 12A of the Aircraft Act, 1934.
A draft of the Drone Rules, 2021 ("Rules") was published in July 2021 and invited suggestions and objections from the general public. The draft Rules recognises the role drones can play in boosting the country's economy and generating employment opportunities. However, at the same time, there is a need to regulate drone-related activities so that they do not pose risks to the safety or security of individuals and assets. In this article, we will be looking at key features of the Drone Rules, 2021. This rules have come into effect on August 25, 2021.
1. Classification of drones
The Rules classify drones based on their total weight, including the payload they carry.
Nano drone: less than or equal to 250 grams
Micro drone: more than 250 grams but less than 2 kilograms
Small drone: more than 2 kilograms but less than 25 kilograms
Medium drone: more than 25 kilograms but less than 150 kilograms
Large drone: more than 150 kilograms
2. Registration process
Drones are now required to be registered on an online platform called the Digital Sky platform. The Ministry of Civil Aviation has set up this platform to manage drone-related activities. Upon successful registration, this platform should issue a Unique Identity Number (UIN).
3. Creation of operating zones
The Rules authorise the Central Government to create operating zones for various types of zones. These zones will be Red, Yellow, and Green. The Green Zone will be from the ground level to 400 feet (120 metres). The Government has to define and publish the information about these zones on the Digital Sky website within 30 days of the official notification. These zones are going to be dynamic in nature, and the Government may change the specifications.
4. Remote pilot license
One has to possess a certified remote pilot license issued by an authorised remote pilot training organisation for operating drones. However, Rule 24(6) exempts this requirement for operating a nano drone and using a micro drone for non-commercial purposes. For a remote pilot license to be valid, it must be enlisted on the Digital Sky platform.
5. Access to data
According to Rule 23, all the state governments, union territory administrations, and law enforcement agencies will have access to data available on the Digital Sky platform.
6. Insurance
As per Rule 28, the provisions of the Motor Vehicles Act, 1988 and related rules will apply for third-party insurance of drones. If a drone damages an individual's property, the drone operator should compensate the victim.
7. Fewer forms and approvals.
The Unmanned Aircraft System (UAS) Rules, 2021, required a total of 25 forms for operating drones. However, the new Rules have brought this number down to 5. In a sense, the Government has liberalised drone regulation.
Endnotes
The new Rules reflect a change in the Government's strategy for regulating drones. It is no longer far fetched thought that drones will start making home deliveries. Recently, Swiggy and ANRA Technologies have collaborated for starting trials for food delivery. As various applications of drones emerge, we will see a good number of challenges waiting to be solved. The most prominent challenges are the lack of plane surfaces, obstruction due to power lines, and security concerns.
---
Featured Image Credits: People vector created by pch.vector – www.freepik.com