Joshy Joseph v. State of Kerala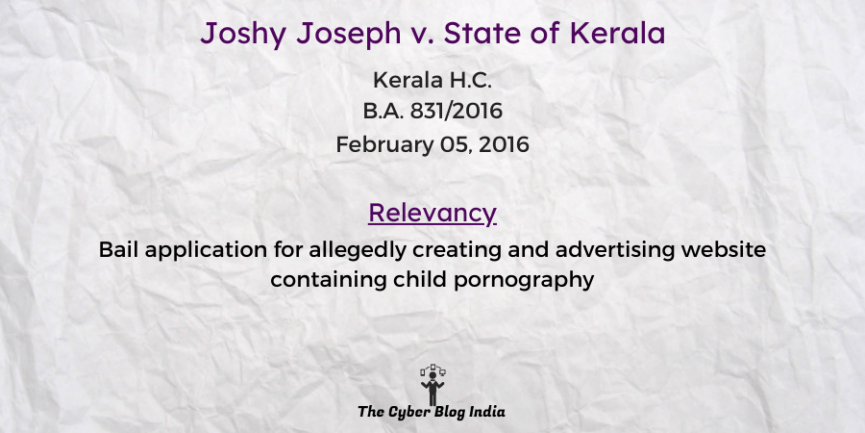 Joshy Joseph v. State of Kerala
In the High Court of Kerala
B.A. 831/2016
Before Justice Sunil Thomas
Decided on February 05, 2016
Relevancy of the case: Bail application for allegedly creating and advertising website containing child pornography.
Statutes and Provisions Involved
The Information Technology Act, 2000 (Section 67, 67B)

The Indian Penal Code, 1860 (Section 34, 370(1))

The Protection of Children from Sexual Offences Act, 2012 (Section 13, 14(1))
Relevant Facts of the Case
The petitioner allegedly started a website called "kochusundarikal" and a Facebook page where pornographic pictures of minor girls were present with abusive and sexual comments. This was widely circulated and advertised on the internet.

The petitioner was arrested and claimed bail on the ground that the final report was not filed within the statutory period.
Final Decision
Application allowed.

Bail granted with certain conditions.