Data Privacy Day 2018 – A Humble Request!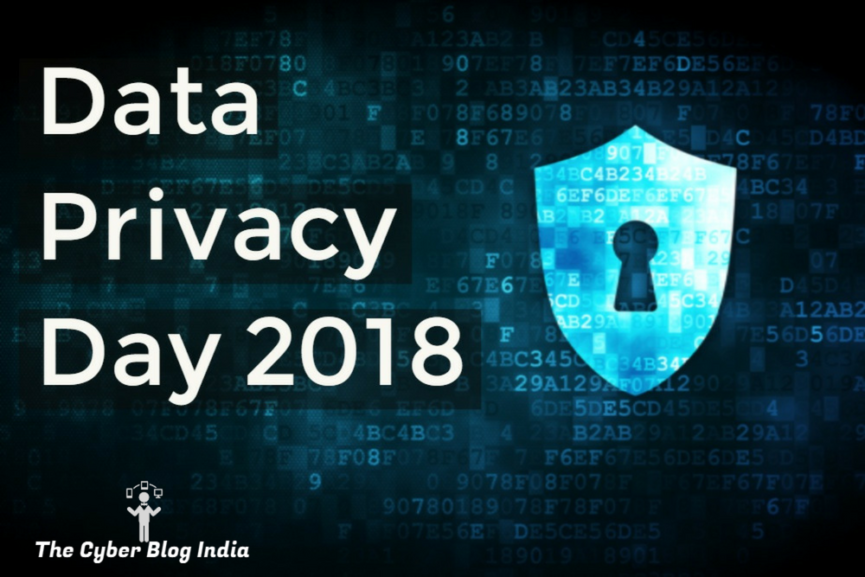 (नोट: इस पोस्ट को हिन्दी मे पढ़ने के लिए नीचे जाये)
It was Data Privacy Day on January 28, 2018. There is a reason why we did not publish this post on 28th itself.
Oversharing personal information on social media platforms is one of the major threats to an individual's privacy. If you are enjoying a vacation with your entire family, it is not a compulsion to do a check-in while you are at a certain place. You can do the formality of a check-in when you have returned to home as well.
The threats we are talking about are not only limited to check-ins. Sharing personal information like mobile numbers, bank account & debit/card details, etc. also pose a significant risk to your online presence. Before posting anything on any social media platforms, think thrice, not twice.
Every small bit of your personal information can be misused by the people with criminal mindset. We are not asking you to do anything big on this Data Privacy Day. All we are asking you to do is –
"Think thrice before you share any personal information over any platform."
डेटा प्राइवसी डे 2018 – एक विनम्र अनुरोध!
28 जनवरी 2018 को डेटा प्राइवसी डे था | इस पोस्ट को 28 जनवरी पर नहीं डालने के पीछे एक कारण है |
सोशल मीडिया प्लैटफ़ार्म पर जरूरत से ज़्यादा जानकारी साझा करना व्यक्तिगत गोपनियता (प्राइवसी) के प्रमुख खतरों मे से एक है | अगर आप अपने परिवार वालों से साथ कही पर छुट्टियाँ माना रहे है तो जरूरी नहीं है की आप फेसबूक पर उसी समय अपनी लोकेशन चेक-इन करे | आप अपने घर आ कर भी उस जगह का लोकेशन चेक-इन कर सकते है |
जिन खतरों की हम बात कर रहे है वे सिर्फ लोकेशन चेक-इन तक ही सीमित नहीं है | व्यक्तिगत जानकारी जैसे अपने मोबाइल नंबर, बैंक अकाउंट की जानकारी, क्रेडिट/डेबिट कार्ड की जानकारी साझा करना भी आपकी ऑनलाइन प्रेसेंस के लिए खतरा बन सकती है | सोश्ल मीडिया प्लैटफ़ार्म पर कुछ भी साझा करने के पहले तीन बार सोचे, दो बार भी नहीं |
आपके द्वारा छोटी से छोटी साझा की गयी जानकारी का फायदा आपराधिक मानसिकता वाले लोग उठा सकते है | इस साल के डेटा प्राइवसी डे पर हम आपसे बहुत सारी चीजे करने के लिए नहीं बोल रहे, बात सिर्फ इतनी सी है कि-
अपनी कोई भी जानकारी किसी भी प्लैटफ़ार्म पर साझा करने के पहले कम से कम तीन बार सोचे |