Can Artificial Intelligence reform the justice system?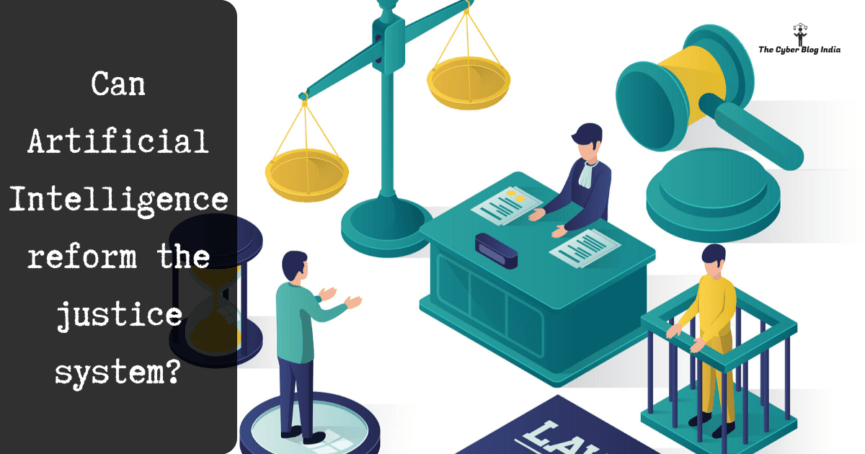 Ever since the onset of COVID-19 and the ensuing lockdown, the Indian judiciary had to adopt technology in the administration of justice. Courts have started using video conferencing facilities provided by the National Informatics Centre (NIC) to conduct proceedings online. However, adopting technology is not the same as embracing it. Imagine a situation in which the judge is equipped with tools that instantly provide him with information on the matter at hand and predict the time frame in which the case will most likely be disposed of.
What if these tools could also pre-empt arguments each side is likely to present, recommend Alternative Dispute Resolution mechanisms to the parties involved, or calculate the likelihood of a delay in receiving forensic evidence from the police in a rape case? Such is the broad scope of Artificial Intelligence (AI). AI is the ability of a machine to perform tasks that typically require human intelligence by replicating human cognitive behavioural functions. With a surge in the intertwining of law and technology, this article seeks to explore the potential of AI in reforming the functioning of the judiciary to facilitate more efficient delivery of justice in the upcoming digital age.
Artificial Intelligence (AI) as an untapped resource
AI can be used to decrease the time consumed by legal processes and procedures during various stages of trial in the following ways:
1. Reading case files
AI can read case files much faster than human beings can. It can also analyse the contents of pleadings, submissions, and affidavits along with comprehending larger volumes of data with significantly better efficiency than humans. AI can prove to be useful by providing the judge with a brief summary or abstract of the case files, chalking out areas of agreement and issues of contention between the parties to the suit, and analysing the evidence presented. This will save the court's time and allow it to move through the various stages of a trial at a quicker pace. Microsoft has already created a software that can read documents and answer fact-based questions regarding their contents. Ravn has also developed an AI-powered product called Odin, which summarises, analyses and organises documents.
2. Improving the quality of legal research
Lawyers spend a lot of time researching precedents and drafting arguments. Lawyers are prone to human errors on account of fatigue, sickness, and possible boredom which may impede the quality of legal research. AI, on the other hand, can work non-stop for hours at a stretch with a significantly smaller margin of error in legal research. One such example is ROSS, a legal research assistant that uses AI to analyse a query, search its entire database consisting of every single case adjudicated in the US federal and state courts. Then it delves into the details of each case, and finally presents a list of case laws most relevant and suitable to the matter at hand. AI can also go one step further by bringing out the focal points of each case law to help judges determine whether or not it should be given merit in the case before them.
3. Total impartiality
In a criminal case, the court must decide whether or not to release the accused on bail. Such cases require careful and unbiased examination by the court as the right to freedom of the accused must be balanced with the safety of society. In India, bail is the rule and jail is the exception. However, judges often get swayed by their personal bias or by public sentiments if the accused has committed a heinous crime. Sometimes judges might make hasty decisions without considering every possible angle to the case. Algorithms, devoid of emotions, program AI. AI does not possess a moral compass. Hence it can help judges take a swift call in thee matters pertaining to bail, probation or parole, while ensuring that the judges' bias does not colour the outcome of the case. The American judiciary has already adopted such a practice. The courts use an algorithm called 'Public Safety Assessment' which calculates the risk of the accused absconding from legal proceedings by taking into consideration multiple factors like the nature of the offence, prior convictions of the accused if any, the accused's age and medical record, and other factors. It is pertinent to note that in this regard, AI merely plays an advisory role. The final decision rests solely with the judges. It is unmistakable that machines cannot replace judges because human emotional intelligence is far superior to AI. Adjudication does require a human touch, but AI can undoubtedly play a role in expediting the decision-making process. Humans must learn to partner with machines.
4. Ease in handling administrative matters
With increased responsibilities on the shoulders of the judiciary, the judges, apart from deciding judicial matters, are also engaged in handling administrative matters which include receiving and sending official communications, directing and controlling ministerial staff of the court, planning and organising different categories of trials and sensitising litigants about their legal rights, among other functions. In these circumstances, an AI machine can be programmed to continuously perform repetitive tasks to enable the judges to focus on core judicial activities.
5. Predictive Analysis
Typically, a trial is unpredictable because of a multitude of variables involved in it. AI can predict the outcome of a trial by analysing each party's submissions, evidence, witness statements, and other legal data. It can calculate the probability of a party winning or losing the case and provide specific reasons for the same. This will not only help lawyers maximise their clients' return on investment, but also save precious time of the court by encouraging parties to resolve the matter amicably through out-of-court settlements such as arbitration, mediation, and negotiation.
6. Change in the landscape of arguments
Since documents will be read and analysed by AI tools, litigants will have to include every single argument that may tilt the scales in their favour, in their written submissions. At present, advocates put forth all of their arguments in their oral pleadings, and neglect doing the same in written pleadings. The habits of advocacy will thereby adapt to the use of AI, shifting from an emphasis on oral submissions to an emphasis on written submissions. Oral arguments made before the court will become more concise. This will ultimately lead to fewer adjournments of courtroom hearings.
Conclusion
You, as a reader, may ask – "is it feasible to develop AI-backed tools in an economy that has been poisoned by the bite of the COVID-19?" In my personal opinion, no, it is not. Until the economy recovers at least partially, now is not the best time to invest in AI infrastructure. However, that does not mean it should never be done. Justice G.S. Patel recently opined that even though technological and financial challenges can be unnerving, they are certainly not unconquerable. CJI S.A. Bobde also recommended incorporating AI in the justice system in November last year. Introducing AI in the justice system should be placed high up on the list of priorities once the economy bounces back to its pre-slowdown trajectory, which according to the RBI, is expected to happen in the financial year 2021-22.
The COVID-19 crisis has exposed flaws in India's legal system. The present state of affairs cannot be allowed to persist. In the 50+ days of the lockdown, courts all over India have managed to dispose of around 35000 cases while working at restricted capacity. Perhaps with AI, the number of cases disposed of could have been quadrupled with half the human effort ordinarily required. Therefore, it has now become imperative to encompass AI technology in the legal fraternity.
---
This article has been written by Ritika Acharya. She is a B.A. LL.B. (Hons.) student at Maharashtra National Law University (MNLU), Mumbai.
Disclaimer: Views or opinions expressed in this article, whether impliedly or explicitly, are personal.
---
Edited by Raj Pagariya