BYOD: Bring Your Own Device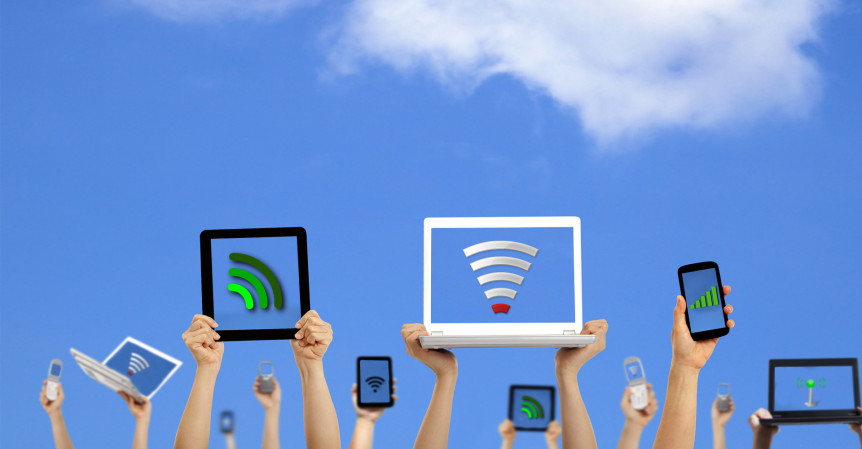 Have you been using your personal computer to send work related e-mails
? Or your personal mobile for making calls to your bosses? Yes? Well, then you've already been practicing BYOD. For who got a "No," this post is really for you!
Bring Your Own Device (BYOD) isn't a really new trend, but it's becoming more and more popular nowadays. Taking your own device everywhere you go will not only make your work easier as you're completely
familiar with the device but also keep you secure. Here's why you should carry forward this practice:
Sensitive Information: Working on public devices might make your sensitive information like your passwords vulnerable, so it's better to work on your personal devices. Your personal devices are always with you so no one can log into them and steal such information.
More Efficient Output: Through a survey it has been found that people who work on their PCs tend to have more efficient and greater productivity. Adjusting to the interface of the work devices can be quite difficult for some, while working on personal devices which you've been using since long ago can be much easier.
Mobility: This policy encourages employees to use more mobile devices like smartphones or tablets, hence promoting mobility. It is a nice step and must be encouraged as people can work from wherever they feel pleasant, and this could in turn increase productivity.
Significant Cost Cutting:  Practicing BYOD may greatly cut down the expenses of the companies. This was the main reason why different companies all across the globe have started implementing this policy.
Though there are some cons to it, BYOD is a more secure option. Though it's still a debatable issue, more and more companies have started to adopt it.