Arif Ulla v. State of Karnataka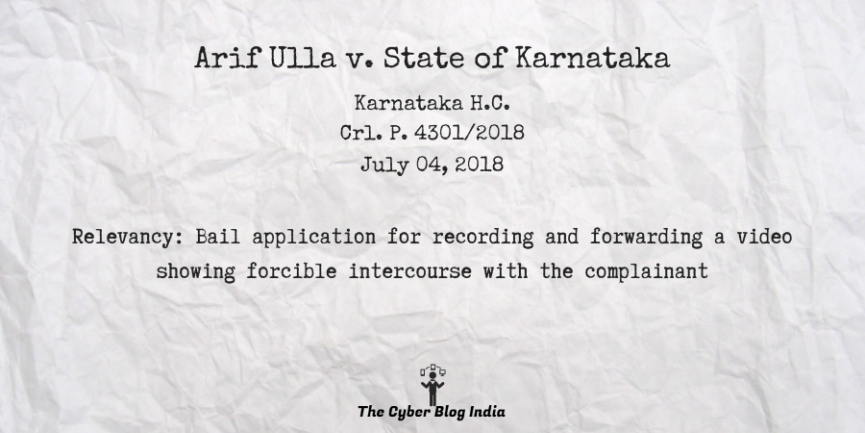 Arif Ulla v. State of Karnataka
In the High Court of Karnataka
Crl. P. 4301/2018
Before Justice John Michael Cunha
Decided on July 04, 2018
Relevancy of the case: Bail application for recording and forwarding a video showing forcible intercourse with the complainant
Statutes and Provisions Involved
The Information Technology Act, 2000 (Section 66E)
The Indian Penal Code, 1860 (Section 34, 366A, 376, 506, 509)
The Code of Criminal Procedure, 1973 (Section 439)
Relevant Facts of the Case
The victim was studying in 10th grade when the petitioner committed forcible intercourse on her. The act was recorded by accused number 2 and 3.
After the victim's marriage, the recordings were forwarded to her husband through WhatsApp.
Prominent Arguments by the Advocates
The petitioner's counsel argued that despite allegations of rape, the accusations made against the petitioner are yet to be proved during the trial.
The respondent's counsel did not file any statement of objections but orally opposed the petition.
Final Decision
Petition allowed.
Bail granted subject to certain conditions.
---
This case summary has been prepared by Ria Verma, an undergraduate student at Symbiosis Law School, Noida, during her internship with The Cyber Blog India in January/February 2021.